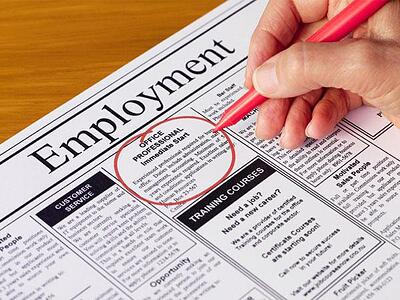 Image Source: Radio NB
The Unemployment Rate in New Braunfels is Still Posting Positive
The unemployment rate in New Braunfels continues to be significantly lower than the rest of the nation according to a recent news article. In October, the rate continued to drop to 3.7%.
This is a decrease of 2-tenths of a percent from September's 3.9% unemployment rate.
In addition to a lower unemployment rate posting in October, this area's economy is positioned for continued growth in the years to come. Over the next ten years, the city could see an advancement rate of 41%, according to the Best Places to Live website. These numbers are great information for a potential buyer who is considering purchasing a home in New Braunfels where Vintage Oaks is located. An unemployment rate within the range of 3% to 5% is an indicator of a healthy economy.
Besides an unemployment rate that is significantly lower than the national average, this city's job growth is higher. The national average for job growth is 1.18%, compared to New Braunfels which is at 2.21%.
According to BusinessinNewBraunfels.com, industries in the city including aerospace, automotive, construction, engineering, financial, healthcare and manufacturing help promote job growth. In the last six years, the workforce has increased by almost 20% (8.85% just in the last year). New Braunfels is also very active in regards to business retention and expansion. Research shows that 85% of new jobs come from businesses already part of the local community.
Vintage Oaks is located in the quaint and thriving town of New Braunfels. Escape life in the city and build your dream home in an area with one of the lowest unemployment rates in the country, call us today!