Jump start your holiday shopping at the Hill Country Ranch Christmas Art & Craft Faire. Located in Dripping Springs, Texas, the annual event features vendors from all around the state. The product selection includes jewelry, pottery, photography and gourmet foods.
The event will be held on November 8-9 2014, from 10-5pm Saturday and 11-4pm on Sunday. Admission is $3 and is good for the whole weekend. Customers can save $1 on their admission by brining a canned good or nonperishable food item donation to the food back.
Conveniently located an hour from New Braunfels, the Hill Country Ranch Christmas Art & Craft Faire is the perfect way to start the holiday season. Whether you're shopping for decorations or gifts, making a day trip to Dripping Springs or both, don't miss this event.
For more information, read the rest of the Hill Country Current October edition.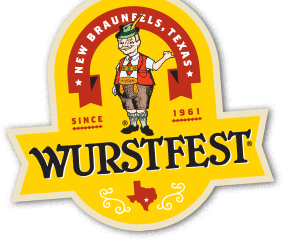 Wurstfest Arts & Craft Show starts November 7 and goes through the 16. Over 30 vendors will be on hand with clothing, packaged food and other high-quality Bavarian products. For 7 days, Landa Park in New Braunfels, Texas, will be buzzing with a new craft beer garden, several areas for live performances, food trucks and a carnival area with rides and games.
The newly expanded festival location has beautiful views of the Comal River and its waterfall feature. Due to popular demand, the event is going to bring you even more food, drinks and goods to buy. The Stelzenplatz Expansion, located along the Comal River, has room for 15-20 additional vendors, more music stages and 3-5 new rides to accommodate more visitors.
Don't miss this years event! Wurstfest is the ultimate celebration of German culture in Texas just minutes from Vintage Oaks! The official Wurstfest website has a lot of helpful information, parking maps, driving directions and more.
Stay tuned for more upcoming events in the Hill Country!