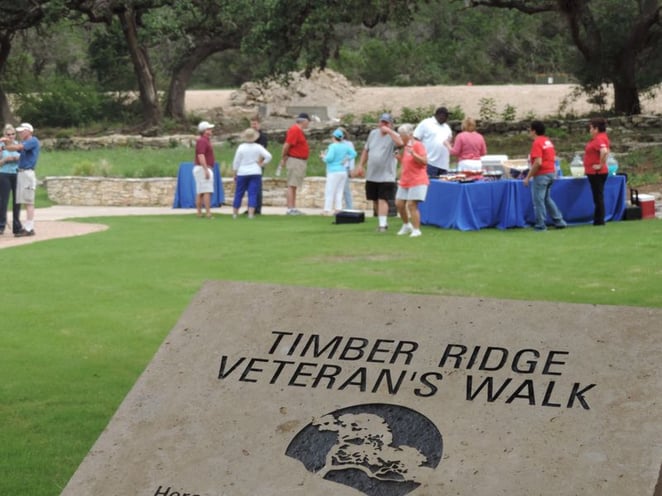 The plight of veterans looking for jobs is a subject the Department of Veterans Affairs (VA) is committed to, with the latest efforts centered on creating partnerships in growing industries. The agency launched a new program called the Veteran Economic Communities Initiative recently with a goal of getting more vets hired, with San Antonio named as one of 50 cities chosen for this focused effort to promote economic success for veterans.
"Last year, 7.2 percent of veterans who left the service after 9/11 were unemployed. That's a full point higher than the general population," said KERA NEWS of the program.
VA Secretary Bob McDonald was in the north Texas city of Carrolton last month to discuss the issue during an IT roundtable attended by several companies, during which he highlighted the program's main objective.
"Right now it's basically about 250 thousand plus veterans leave the military each year," he said. "I'd love for every single one of them to have a job once when they landed back in this country."
At the roundtable, McDonald said the IT industry "expects to see 1.4 million new jobs by 2020," said KERA. "Now, there are only about 400 thousand workers who are ready to take them. That leaves a lot of room to hire vets."
This commitment to veterans is one that is shared by companies like SouthStar Communities. SouthStar has partnered with non-profit Operation FINALLY Home (OFH) on 10 homesites and mortgage-free homes to wounded veterans, with No. 11 currently under construction at their Vintage Oaks masterplan in New Braunfels. The community also recently dedicated Veteran's Walk, a commemorative stone pathway honoring veterans, adjacent to its new Timber Ridge Park in one of its newest neighorhood of land offerings.
Vintage Oaks is home to numerous veterans who seek out the community for its serene Hill Country, resort amenities, Hill Country land and homes, and convenient location. Vintage Oaks offers easy access to Randolph Air Force Base and the New Braunfels VA Clinic. The San Antonio Military Medical Center (SAMMC), home of the Department of Defense's largest inpatient medical facility and the only Department of Defense Burn Center, is also nearby.
Vintage Oaks also offers several properties that qualify for Texas Veterans Land and Home Loans through the Texas Veterans Land Board (VLB). These one-of-a-kind programs can offer veterans the lowest down payments in the state and special financing on Texas properties.
For more information about loans from the VLB, click here, or for more information about Vintage Oaks, visit the website. You can also click below to download our free Land & Homebuying Guide for Texas Veterans.