Are you looking for fun activities to do in Texas Hill Country this September? The 7th Annual Dripping with Taste Festival in Dripping Springs, TX is sure to be a highlight. According to the festival's website, it is the perfect opportunity to "showcase Texas wineries, breweries, distilleries, restaurants, chefs, caterers, artisans, and musicians!"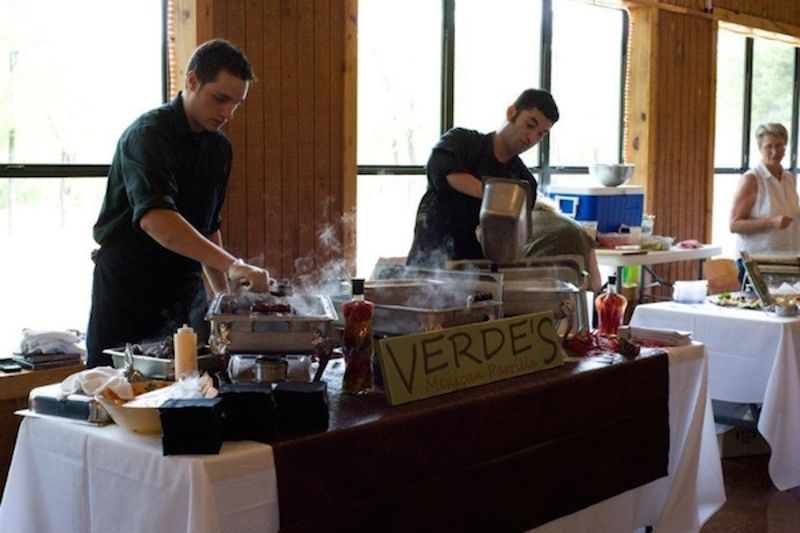 Photo courtesy of Dripping with Taste
The event caters to foodies, wine and beer aficionados, and live music fans alike. It was established as a means to attract thousands of new tourists to the breathtaking scenery of the Texas Hill Country. Proceeds from the Dripping from Taste Festival will benefit the Dripping Springs Chamber of Commerce and the Visitors Bureau.
What's in Store at the Dripping with Taste Festival
The festival is taking place tomorrow, Saturday, September 13th between the times of 2-7 pm. This special event is fast approaching, so don't forget to reserve your tickets! You can buy them online at a special pre-sale price or at the door for $50 per ticket.
For a little entertainment with your wine, the Dripping with Taste Festival has an impressive line-up of musical acts, performances and food and beverage tastings. Highlights include musician Tommy Mojica, wine educator Daniel Kelada comparing Texas and California wines, and grape stomping with Rita Ballou of KOKE FM.
Wondering which vendors will be featured at this year's Dripping with Taste Festival? Partake in beers from unique breweries such as Twisted X Brewing Company, Real Ale Brewing and Solid Rock Brewing. Taste sumptuous wines from local wineries like Texas Hills Vineyard, Pilot Knob Vineyard and New Braunfels' own Dry Comal Creek Vineyard.
Visit Vintage Oaks After a Tour of Dripping with Taste
Located in the heart of Texas Hill Country in New Braunfels, TX, Vintage Oaks is a community that embraces locally made food, beer and wine. With the Dry Comal Creek Vineyard across the street, the residents of Vintage Oaks are no strangers to the allure of Texas-made, world-class wines.
For the best living that Texas Hill Country has to offer, contact a Vintage Oaks representative by calling 800-303-6780 or visiting the website. Take a tour of The Canyons neighborhood, where gorgeous stretches of Texas land are available to build the home of your dreams.