Interested in experiencing close-to-home, local entertainment? The Gruene Music and Wine Fest, a four-day event in the Texas Hill Country, is a fan-favorite activity during the month of October.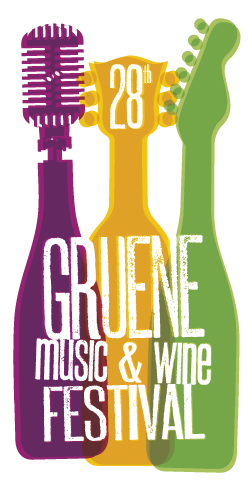 Drink Wine, Support Charity
The four-day festival is a great way to have fun and give back. As stated on the event's official website, "the Gruene Music & Wine Fest began as a one day event in 1987 with the purpose of promoting Texas and Americana music… while raising funds for the United Way of Comal County." Even to this day, the annual festival continues its tradition of supporting the United Way.
Eat Well & Enjoy The Texan Atmosphere
Wine isn't the sole attraction of the Gruene Music and Wine Fest. There is always a large supply of food trucks and craft vendors. As the website states, "over the years, [the festival] has become a four day celebration not only of Texas and Americana music, but also a celebration of Texas, German and New World wines, specialty beer, food and handcrafted items."
For instance, food will be abundant on Saturday, October 11th, as the festival celebrates "Texas Tastings & Tunes". The website notes that "in recent years, [organizers] have been able to expand the [Saturday event] to include… a mini food truck park." This year, great music will accompany the Texan cuisine; bands such as Corry Morrow, Sol Patch, The Georges, and Wood & Wire are slated to set the Texan ambiance.
Busy on Saturday? Sunday's "Texas-Style Musicfest" boasts even more Texan music and food. Arrive early for a "gospel brunch with a Texas twist". Later in the day BBQ, wine, and a selection of over forty beers will be available to taste alongside the great live music.
Experience a Taste of International Culture
Not only does the festival promote Texan wineries; this Thursday, October 9th, "Not From Texas" event, dedicates itself to German and international wine tasting. As well, door prizes include a variety of vacation packages. The Gruene Music and Wine Fest offers something for everyone.
Spice up your October and explore the culture behind the Texas Hill Country. Check out the festival's official website for more information on tickets and location!
While you're in town, take a quick drive to Vintage Oaks and discover all that hill country living has to offer!