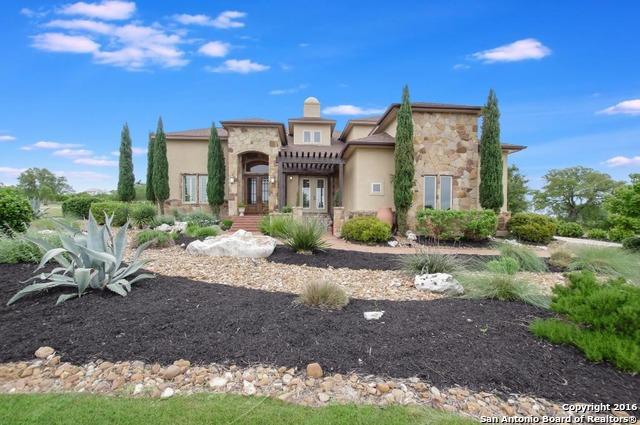 Building a house in Texas is a popular option for real estate buyers that continues to gain steam. Population growth in cities like New Braunfels has made it one of the fastest-growing cities in the nation—rising to No. 2 this year—and people buying Hill Country land here and in surrounding cities to build custom homes is a large part of the reason.
The Wall Street Journal called it a land rush, pointing out that buying land in the Texas Hill Country to build a custom home is the hottest trend in luxury real estate in Texas. But choosing a homesite isn't as easy as taking a leisurely drive and pointing to the land you want. Putting the time and effort into your land search and following a few key tips when searching for Hill Country property will help you make the best decision.
Pick the right size
Bigger isn't always better. It might be that 20-acre property you thought you wanted is a maintenance nightmare. Think carefully about your intent for the home—gentleman's farm? A place keep your horses? Retirement home? It's important to remember what it is you're really looking for so you don't get waylaid by a pretty property that ends up being all wrong for you.
Carefully consider the location
When you're buying land in the Hill Country, you've got numerous options from which to choose, from rural property far removed from the crowd, to homesites in popular masterplanned communities with tons of amenities for residents and many more nearby in the city.
Figuring out how you want to live will help you decide where you want to live. Sales agents in the communities where you have interest and top real estate agents in the Hill Country should be able to help by letting you know about communities whose residents match your lifestage, where the commute is easiest, where the amenities provide you with the best opportunity to be active and meet other land and homeowners (if that's what you're looking for) and which communities offer the most privacy (if that's what you want).
Talk with a lender
The process of buying land to build a custom home in Texas is different than buying a home. Down payments and loan terms may be surprising and there may be details and requirements related to the home you want to build that you have to work through. Knowing the process upfront, and, especially, getting approved for the amount you need to buy your land and build your home are critical.
Pay attention to the topography
You may be dreaming of a backyard with a rolling lawn or a waterfall that tumbles down into a pool. A sloping backyard might work perfectly for you. For others, only a flat, open expanse will do. Or maybe you're looking for multiple trees but need them to be placed strategically so they work with your planned architecture and outdoor entertainment area.
Be sure to let your sales agent know if you have specific needs, and ask your builder to weigh in on the best options.
Meet with a builder and real estate agent
Yes, a Hill Country homebuilder will be able to provide guidance on the type of lot needed for the home you have in mind, and will also be able to provide you with estimates based on what you're looking for.
A real estate agent will help a better idea of available land in your target area and will also be able to show you options you may not have known about, including land that has not yet been released.
Scout the community
Once you've settled on which community to buy land in, it's time to zero in on the specific lots that meet your needs. But beyond the size and characteristics of the land, you'll also want to pay attention to factors like:
Is the location nice and private or in the mix of community gatherings? Are there lots of events for your family to enjoy?
Are the community amenities to your liking and are you close enough (or too close) to them?
What is the community like at different times of the day and on the weekends?
Are kids out playing before dinner?
Is the pool a great place to spend time with neighbors when it's warm outside?
Does the commute change depending on where you are in specific neighborhoods?
Are you in the path of school buses?
All of these things can change how you feel about living in the Hill Country.
Want more information about building a house in Texas? Visit Vintage Oaks, the fastest-growing community in the Hill Country for three straight years. Vintage Oaks offers Hill Country land for sale in gated and non-gated neighborhoods as well as custom and semi-custom homes. The community's resort-style amenities are a great complement to New Braunfels' favorite activities, with multiple pools, a lazy river, a playground, walking trails, ball fields, and a Tuscan Clubhouse.
For more information, visit Vintage Oaks or click below to get some builder inspiration for your dream home.