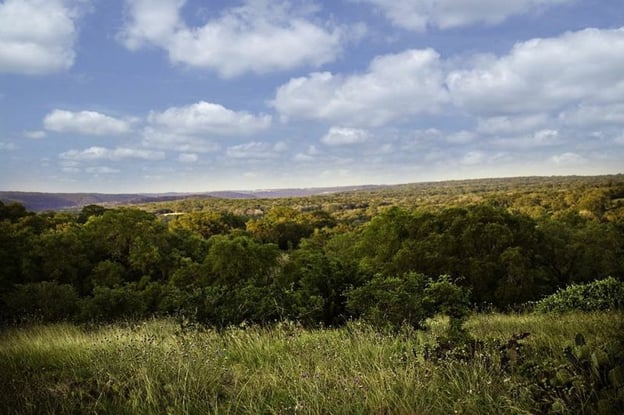 When it comes to fulfilling a dream, perhaps nothing in the world better satisfies that desire than building the custom home you have always wanted. But before you can create your dream home, you have a find the right piece of land.
Follow these 5 steps for choosing a homesite.
1. Make a list of all the things you want in your home
Whether you are working with a real estate agent, a sales professional, or a builder, they'll need details about the home you want to build to help guide you toward the right homesite. A 3,000-square-foot home on a one-acre lot will sit quite differently than a 6,000-square-foot home on a three-acre lot.
Beyond the square footage, think about unique features you have planned. Are you looking to build a third-story observation deck or a subterranean wine storage and tasting room? These details will help narrow down the lots that would be ideal for you. And your agent or salesperson should also be able to help you navigate if what you want is allowed or possible in the communities you are considering.
2. Think about the outside of the home too.
Do you want extra street frontage? How are you envisioning your backyard? Make sure you tell the person helping you about these needs too so they can help you find the perfect piece of land to accommodate that professional grade outdoor kitchen or Olympic-size pool.
3. Do you need large acreage?
Perhaps what you really want is horses out back. Many communities, like Vintage Oaks in the Texas Hill Country, have special homesites set aside for equestrian living. Be sure to mention this up front so you don't waste time looking at lots that won't meet your needs.
4. Consider the orientation
Do you want morning sun in your master bedroom? A sunset view from your covered patio? This is another important consideration since not every lot will be oriented the way you need and not every home will be able to be sited on that lot accordingly.
5. Think about your lifestyle
Are you a private person who wants to keep to yourself or do you enjoy the camaraderie of neighbors closeby? Do you want a location that is out in a rural area, far from the hustle and bustle, or is in a popular community close to restaurants, shopping, and services? Would you prefer to be set back behind gates or within walking distance to the amenities you know you'll use regularly? Being able to answer these questions will get you closer to the land—and home—you want.
Vintage Oaks is often the choice for landbuyers seeking to build a dream home in the heart of the Hill Country. The fastest-growing community in the area, Vintage Oaks can accommodate a wide array of buyer needs, with homesites and home-lot packages from one acre including view locations, cul-de-sc lots, gated communities, and larger acreage up to 14 acres.
For more information on Vintage Oaks, visit Vintage Oaks or click below to download our free Hill Country Real Estate Buying Guide.