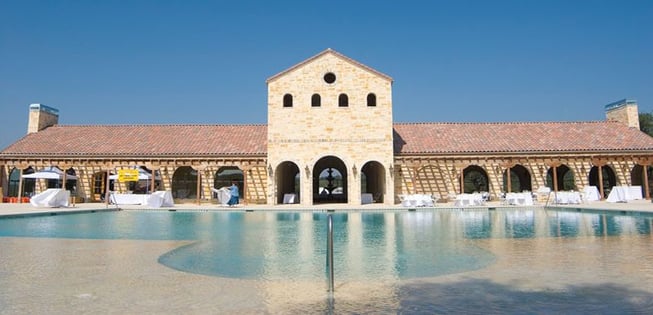 Living in a master planned community offers numerous advantages, from the array of home and land offerings to a development plan that can evolve with changing real estate markets and buyer needs. Planned communities are also designed to meet the needs of residents, with conveniences that help them to get the best out of their community and support their lifestyle.
Amenities to keep you active
Land and homebuyers are drawn to master planned communities for many reasons, but right at the top of the list is the array of amenities offered. Having swimming pools, fitness centers, meeting rooms, walking trails, and ball fields right in your community—and sometimes just footsteps from home—is a benefit that continues to prove irresistible and keep you active!
Community involvement
Residents of a master plan may be more likely to get involved in the community because of the numerous social opportunities. Communities may have special events throughout the year that invite neighbors to become friends. There may also be a clubhouse that serves as a community hub and a place to host get-togethers for residents.
Convenient locations
Master planned communities are developed in a variety of locations, but are typically offered in areas that are convenient and close to area amenities and services. That means that you'll usually be able to love your community as well the surrounding area. Easy access to restaurants, shops, recreation, and culture make for a well-rounded life.
Schools
Because of the high number of families buying in master planned communities, schools that cater to them tend to perform well. School children may also have the benefit of low student-to-child ratios depending on the district.
Property Owner's Associations
Property Owner's Associations (POAs) serve an important purpose in master plans, establishing and continuing community standards that help build and maintain value. POAs are also in charge of the amenities.
The POA is the place to go for architectural and landscaping questions, and for any issues with amenities or other residents. In some communities, the POA also takes care of some landscaping.
For more information about master planned communities, visit Vintage Oaks, the fastest-growing community in the Texas Hill Country. You can also click below to read more about the community amenities.