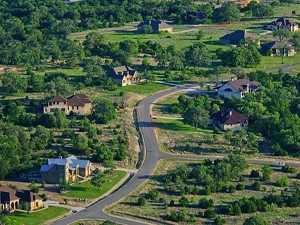 Buying Texas land is an exciting undertaking, especially if the next step is building your dream home. There are a number of considerations that will go into choosing acreage for sale. Unless you've already fallen in love with a community or a property, your search will probably begin by trying to pinpoint the right location.
Location
The location of your land is usually the single most important factor when choosing acreage for sale in Texas. You can always make changes to the home you build down the line, but you can't change where it is located. Consideration has to be made for several things including:
Accessibility—Is it commuter friendly and close to schools and other amenities that are important to you?
Schools—Are the schools high quality?
Value—How is the real estate market in the local area?
Amenities—Are there amenities in the community? Not only are these important for daily living but they also help build and sustain value in the community.
Recreation—Are there opportunities to get out and about?
Restaurants, shopping, and entertainment—Is the acreage close to by all the places and spaces you want to be?
City services—Is the land within close proximity to health care and other services that are important to you?
Natural beauty—Is the land surrounded by beautiful things to see?
Size
The size of your land is an important consideration for many reasons. You may have your heart set on a 10-acre property, but are you prepared to take care of that much acreage? Even one acre can be a huge difference for someone who is used to a postage stamp yard, but it also opens up a number of options for outdoor living. If you have big plans for your yard like a pool, tennis court, and outdoor living room and kitchen, make sure you tell your real estate agent or sales professional so they can find the appropriately sized and sited property.
Topography
Depending on where you buy land in Texas, the topography can add another layer of desirability—but also additional challenges. Different types of soil, hills, trees, and other natural elements can affect how a home sits on the land and how long it takes to build.
If you have always imagined a big picture window with a sunset view smack in the middle of it, you need to make sure the orientation of the home and lot works. Some lots may provide too much—or too little—road frontage for what you have been envisioning. The more fully realized your wish list is for your homesite—and for the home you plan to build on it—the easier it will be for your agent to help you located the perfect property and then make sure the home you want to build will be sited the way you want. Your builder should be able to provide guidance on the impact different lots will have on your price and timeframe.
Price
Texas land is offered in a variety of price ranges and is only the first step in determining your overall budget. If you intend on building an 8,000-square-foot estate on a private expanse of land with all the latest technology and finest finishes and the sky's the limit when it comes to costs, great! Everyone else will have to develop and maintain a strict budget. If you know your bottom line, make sure your agent and the builder in the community you ultimately choose know that number.
Builder
Choosing the right builder is critical when you're building a custom home. After all, the perfect piece of land is just the beginning. If you don't already have a builder when you are ready to buy your homesite, get some tips on making the right choice here.
Community
If you are intending to build land in a masterplanned community, it pays to spend some time driving around, talking to residents, and spending time in the general area. You can also learn a lot about a community by its accolades, like Vintage Oaks' designation as the fastest-growing community in the Texas Hill Country.
For more information about Vintage Oaks, visit the website. You can also click below to download the Hill Country Real Estate Buying Guide.