Picking a Master-Planned Community: It's Never About the Home
Choosing where you want to purchase your next home is a big decision. So often new home checklists are dominated by what you are looking for in the actual piece of real estate. You spend so much time pondering how large the yard should be, how many bedrooms you want and how to get that much desired open floor plan that you don't spend as much time as needed looking at what will affect you the most - the location.
You might think briefly about whether the home is located in a "good" neighborhood, or if it's close to an unsightly area, but that's about as far as you probably get. When thinking of a location, especially a master-planned community, what about it makes it worthy of consideration?
There is a lot of research and lists that you can use to determine if a master-planned community is right for you, but these simple steps should give you a good, comprehensive idea.
Establish what matters most. Where do your priorities reside? Are you a parent with young children who would prefer to have everything you need to keep your kids entertained in walking distance? Maybe your main focus is your job and what you worry about most is spending a long amount of time in traffic. Or are you are reaching retirement age and like the convenience of retail areas nearby but still would like the feel of open space around you?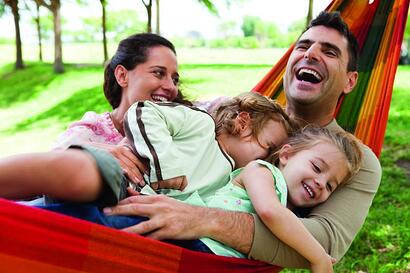 Image Source: Suturi.com
Now that you've established what is most important to you in the present time, think about your future. Not just two years ahead, but five or ten. Looking down the road can be smart so that you don't pigeonhole yourself into thinking only about your current lifestyle. Will the community be ideal for me over a long period of time?
Transitioning to a household with an infant or small children might make you feel differently about having a great school close by, besides the fact it's excellent for the resale value of your home. In the same vein, if your children are close to graduating from high school you might want to be in an area where there are less small children. Are you close to retirement? Make sure the location you are interested in works for you after you do retire, planned activities and easy upkeep might nudge their way further up your list of essentials.
A master-planned community offers huge benefits no matter where you are in life right now or what your future changes may be. A world-class clubhouse, beautiful tennis courts and luxury amenities are all part of the Vintage Oaks lifestyle.