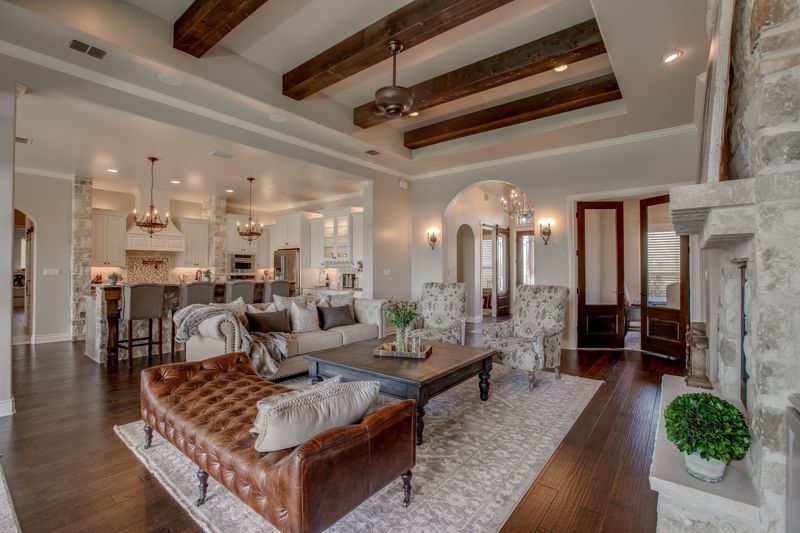 Vintage Oaks Realty in New Braunfels is comprised of a group of accomplished real estate professionals committed to expert service in the Texas Hill Country. Representing both buyers and sellers of Hill Country homes, land, and home-lot packages, the company helps individuals and families make informed decisions based on their extensive market knowledge, experience, and vast resources.
Buyers
Searching for Hill Country land or homes can be overwhelming, especially if you don't know where or what you want to buy. Vintage Oaks Realty makes it easy for buyers by carefully listening to their needs and then narrowing down the myriad of options. The individual and collective experience of the Vintage Oaks Realty team and their exceptional knowledge of the Hill Country and cities like New Braunfels allows them to quickly hone in on the best locations for buyers and find properties that meet their specifications. Because of the company's reputation and relationships, they are also able to find land and homes that are not listed, including pocket listings and coveted properties at Vintage Oaks, giving buyers an edge in a competitive market. Once the ideal house or piece of land has been located, Vintage Oaks Realty is then able to use their understanding of pricing trends as well as their exceptional negotiating skills to help buyers achieve their goal of property ownership in the Texas Hill Country.
Sellers
In today's real estate market, expert representation is more important than ever. For sellers, it's not enough to just put a sign on the lawn when trying to move your property. A top real estate agent, like those who comprises the team at Vintage Oaks Realty, will know the current inventory and comparables, as well as recent sales and pricing trends. All of this information is crucial in developing a strong listing price and being able to negotiate the best deal for sellers.
Relocating
Vintage Oaks Realty also specialize in relocations, helping those from all over the state, nation, and the world find the ideal property in the Hill Country. The company can help take the stress out of home and land searches and streamline the relocation process for those who are buying from a distance. That means being able to provide important information and guidance about everything from schools to healthcare to area conveniences and amenities.
For more information, visit Vintage Oaks Realty. You can also meet the team below.