Texas is Not Just for Texans: Why Everyone is Relocating to the Texas Hill Country
Texas Hill Country has always been a unique destination for tourists, but more recently it has become a hotspot for more permanent stays. Out-of-state residents have been steadily relocating to Texas Hill Country for many reasons. Rosemary Barnes, with the San Antonio Express News, explored why Texas Hill Country has become so appealing in the last several years as a permanent residence.
More Than a Summer Vacation Spot
For a long time, Texas Hill Country has been the destination for tourists who want to see the Texas Longhorns, Austin City Limits and historic local towns. Texas Hill Country has always been one of the most alluring areas of the United States with its rolling hills, giant agave plants and intertwined rivers. The scenery has been written about in numerous novels and many famous Country Music singers hail from the area. However, more and more tourists who visit the area are crossing paths with a higher number of tourists-turned-locals who have moved to the area.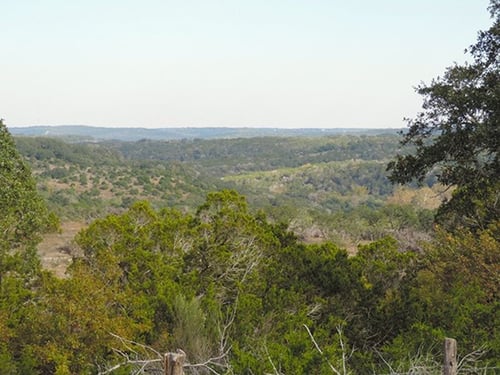 The Opportunity to Own Land
Having the ability to own land is becoming more and more of a rarity. In states that are more densely populated, there is less land available and what is available often comes at a high price. In addition to owning land, relocating to Texas Hill Country also means the opportunity to live on land that is more private. Many out-of-state and city residents have seen and embraced the opportunity for more privacy and slower pace of living.
Awarded Higher Education Without Leaving the State
Relocating to Texas Hill Country also means access to great public and private schools in addition to the higher education options within driving distance. Schools are smaller here than in large cities, which translates into less students in one classroom and more individual focus from the teachers.
The University of Texas is located less than an hour away in Austin. Also, The University of Texas at San Antonio is home to one of the most outstanding research facilities in the country. According to the university's website, UTSA has increased research funding by over 200% in the last ten years. Many other colleges in the area offer accredited programs where students can graduate high school and begin college in the same area.
Have you been mulling over the idea of relocating to Texas Hill Country? Vintage Oaks is located a short distance from both San Antonio and Austin and boasts homesites and homes perfect for families looking to slow down and enjoy the countryside or retirees ready to enjoy the next stage of their lives. Download our Hill Country Real Estate Buying Guide and find out more.