Where City Meets the Country: Living in a Master-Planned Community
These days, potential homebuyers have many other benefits at the top of their lists besides just home design and size. Homebuyers are ranking homes based around communities and the caliber of lifestyle offered within them. In addition to this, the amenities that are included in a community are beginning to become a priority as well. What are the advantages to living in a master-planned community in Texas Hill Country?
Luxury Amenities Steps Away from Scenic Views

Modern living calls for a blend of urban and rural lifestyles. The Texas Hill Country is known across the United States for breath-taking hills, gorgeous views and more barbeque choices than you can try in a lifetime. Living in a master-planned community in this area offers you the option of enjoying the beauty of the countryside while living just outside of some of the best economically-positioned major cities in the country. These communities offer lots of green space which includes more natural areas that you can enjoy while walking or biking along the community paths.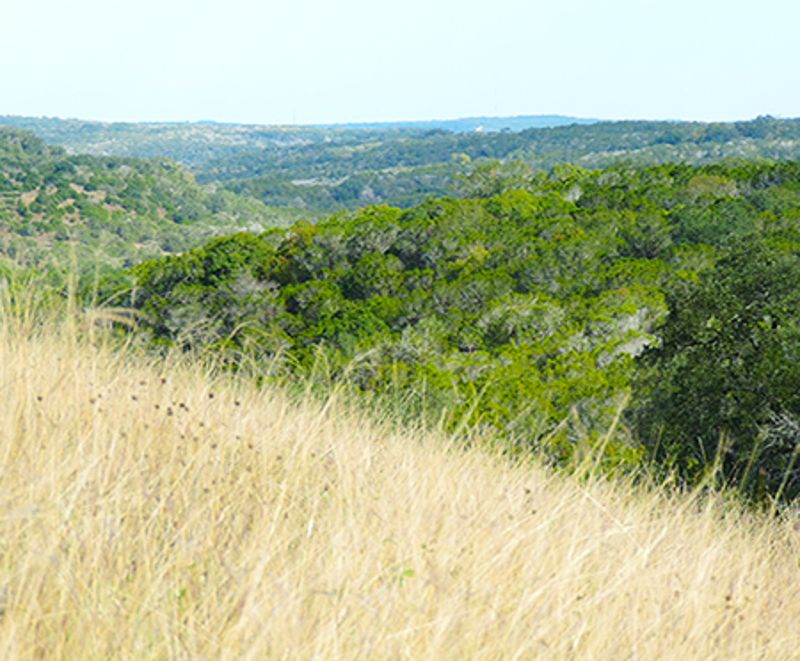 Your Own Piece of Texas Without Purchasing Raw Land
Making the decision to buy undevelopment land is a huge one. Land in it's natural state is beautiful and it's easy to imagine a home among the rolling hills and mature trees. However, purchasing raw land comes with several, sometimes expensive, obstacles that you should consider before starting the process. How is the land zoned? What could be the possible costs involved in adding a sewage system and water?
A community that is outside the city can offer you the peace and tranquility you desire from a rural area but with a large tract of land a developer has already gone through the costly process of obtaining zoning permits and installing water and electrical connections for.
The People Are As Important as the Property
A major cultural perk of a master-planned community is the sense of community between residents. Neighbors get to know each other and spend time with one another, an interaction that seems to have been lost in the recent years. It's easy to bring people together over organized barbeques and at the community pool. This something that is becoming more and more valuable.
Does a master-planned community sound like an attractive option for you and your family? Come visit us at Vintage Oaks and let us show you how brilliantly the Texas Hill Country and the conveniences of a city can combine.