Today, Zillow Digs revealed the top outdoor living trends for summer 2016, and the three fads to ditch from last year. The results were published in the Zillow Digs Home Trend Forecast, a report that combines data from a survey of leading interior designers and an analysis of the most popular photos on Zillow Digs.
So what are this season's biggest trends? The results might surprise you!
Top Three Outdoor Patio Trends for 2016:
1. The "New" Concrete
Typically mixed with fiberglass and resin for a softer look, concrete will show up in anything from coffee tables to tastefully stamped concrete patio floors, designers predict. While this may seem like a surprising trend to some, experts say homeowners will gravitate towards the material's sleek, contemporary vibe and all-weather functionality.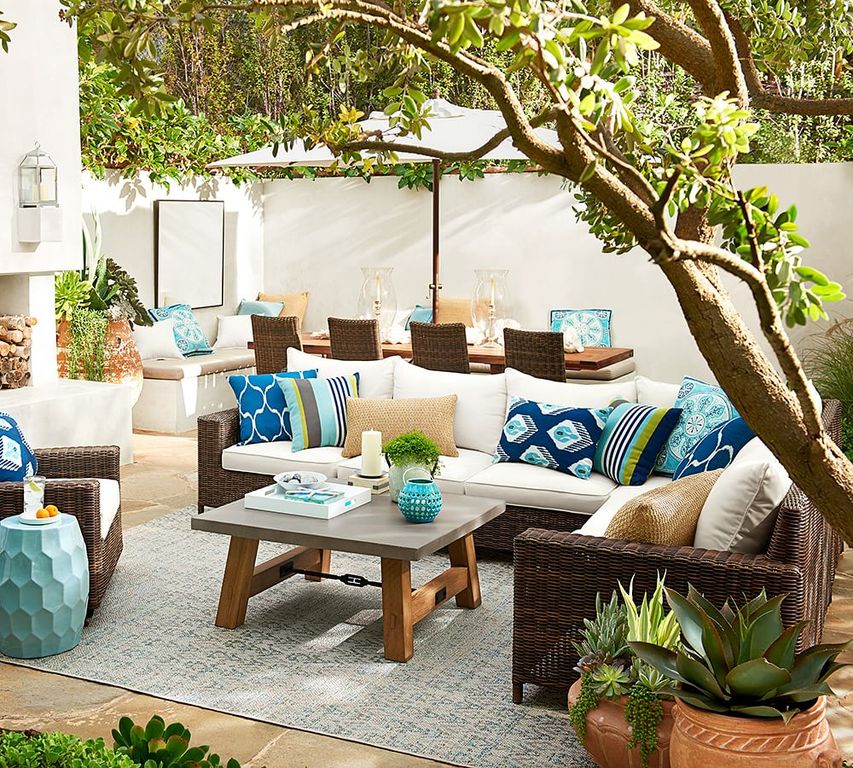 2. Teak Furniture
From Adirondack chairs to modern platform seating, furniture made from teak or other natural wood will take outdoor living by storm. Design experts predict teak furniture to often include elements of stainless steel or concrete, delivering a fresh, modern twist.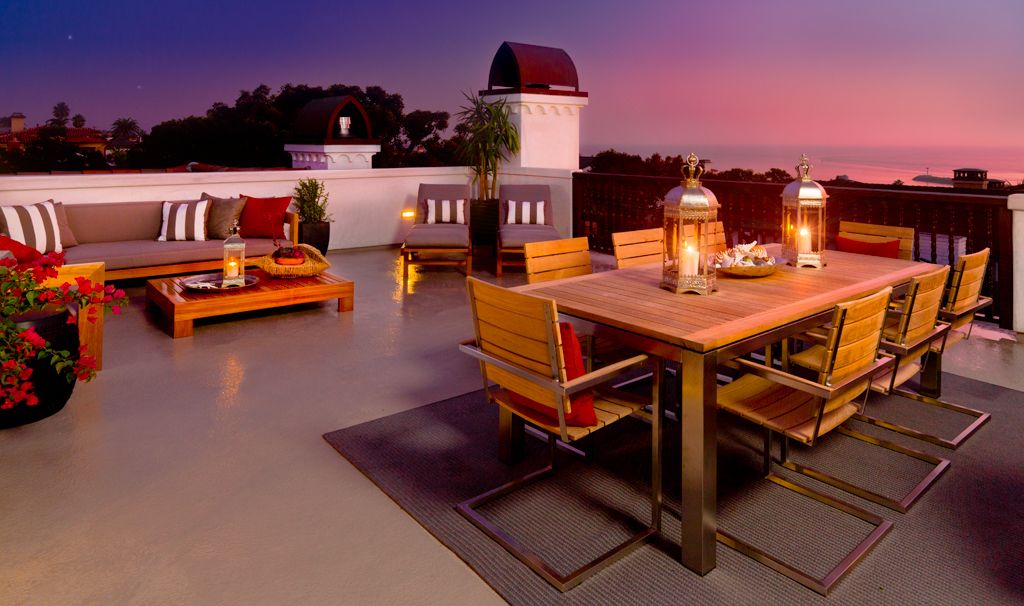 3. Aqua and Tangerine
Aquamarine will be the most popular statement color for summer 2016, with pops of tangerine for a sunny contrast. From throw pillows to umbrellas, expect to see these vibrant hues popping up in a variety of materials and textures this season.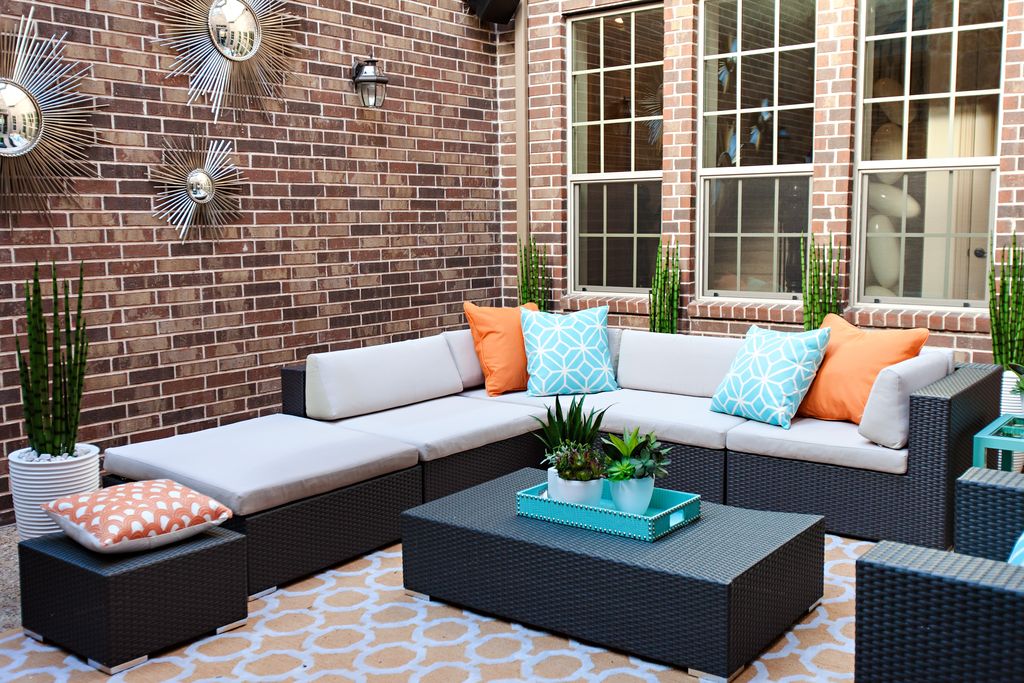 Three Fads to Forget:
1. Wrought Iron Furniture
Ornate patio sets are headed out of style, as summer 2016 is all about simplicity and clean lines. Instead, homeowners will gravitate toward more modern furniture adorned with plush pillows and throw blankets for a stylish, yet comfortable vibe.
2. High-Maintenance Lawns
This season homeowners will move away from designing outdoor spaces that require expensive, year-round maintenance. Instead, they will spend their time and energy creating a comfortable, curated outdoor living space that feels like an extension of their home.
3. Floral Patterns
Intricate patterns, especially florals, are overdone and quickly fading out of style. Instead, designers predict a rise in solid, yet vibrant colors like tangerine and aquamarine to take center stage.