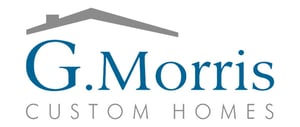 As Central Texas' premier custom home builder, G. Morris Homes specializes in building homes with innovative design and distinctive quality at affordable prices. We believe that truly superior custom homes are built by people of integrity, whose core values direct both the building process and the relationship. This includes attention to detail, clear and timely communication, and doing things right the first time.
Contact one of our Vintage Oaks experts at 830-885-3054 to begin your search for the perfect homesite to build with G. Morris Homes.
"We couldn't be more pleased with the G. Morris home building process and the craftsmanship of our new home! From start to finish, the team was so attentive and thorough. We are so happy to be in our beautiful, well-built home! Even our neighbors, who witnessed the whole building process, rave about G. Morris! It's a no-brainer, we will definitely be recommending this team to our friends ! Thank you, G. Morris Homes!"
- Stephanie Hill
"Brad and his team at G. Morris Homes were amazing. The house turned out just as we had hoped after seeing the quality craftsmanship that they provide. I say team because Brad has meticulously put together great people on his staff and the professionals he sends you to work with are amazing. One great thing that set him apart was his open mindedness and willingness to do things in different ways, whatever works for the client."
- Robert Rainbolt