By Katie Burke, Reporter- San Antonio Business Journal
SouthStar Communities' Vintage Oaks master-planned development in New Braunfels helped contribute to record first-quarter financial results for the company.
SouthStar reported $5.1 million in retail lot sales for Vintage Oaks, which is the strongest figure it has seen since the community debuted in 2006. New home plan submittals for Vintage Oaks are up 53 percent over the same period last year, a sign that home sales in Vintage Oaks could continue at a healthy clip throughout the rest of 2015.
Vintage Oaks is the fastest-growing community in the San Antonio metropolitan area for the second year in a row within the $300,000-and-above price category, according to national housing market research firm Metrostudy.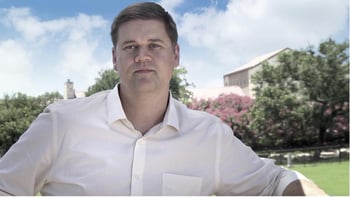 SouthStar's Chief Operating Officer Thad Rutherford told me that growth over the past year has been "exponential." Results from this past quarter were second only to the community's first-quarter business nine years ago.
Homes in Vintage Oaks — which is off Highway 46 in New Braunfels — typically range from 2,300 square feet to 5,000 square feet, and are priced at about $440,000 up to $625,000. As a whole, the master-planned development spans 3,300 acres and includes 1- to 14-acre homesites in eight neighborhoods.
Of that total land, Rutherford said 25 acres will be designated as a reflection area for veterans, since the community is one of the largest sources of Veteran Land Board loans in Texas. He said the veteran population within Vintage Oaks is also growing, and to respect that, the community will develop an area what the company is calling the Veteran's Walk.
The Walk, which will open next month, will also be coming on board at the same time as SouthStar's fourth 1-acre homesite it is donating to wounded veterans through Operation FINALLY HOME. This is the 11th home SouthStar has built in Texas since the nonprofit organization was formed in 2005.
When I asked Rutherford whether he expects the community to stay on a similar expansion trajectory, he laughed a bit and then said, "Most definitely."
Other properties SouthStar has throughout South and Central Texas include Havenwood at Hunters Crossing in New Braunfels, Lake Ridge in Cedar Hill and King Oaks in Bryan-College Station.
Originally published Apr 24, 2015, 2:02pm CDT on the San Antonio Business Journal.
Read more: New home starts in New Braunfels' Vintage Oaks subdivision up 40 percent