Hill Country Retirement Guide
Looking to retire and buy real estate in the Texas Hill Country?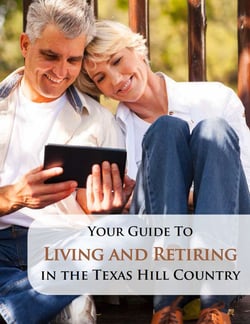 This 10-page retirement guide offers advice on choosing a location to retire, selecting a property, what to look for in a developer and much more.
In this guide you will:
Discover all the resources available to retirees in New Braunfels
Discover the many benefits of owning land in Texas
Understand how to get the best deal on the perfect homesite in Texas
Learn more about the Vintage Oaks Community in Texas Hill Country
After completing the form, you will be directed to open a PDF version of the guide.