About Vintage Oaks Realty
Vintage Oaks Realty is comprised of a group of accomplished real estate professionals committed to expert service in the Texas Hill Country. Representing both buyers and sellers of Hill Country homes, land and home-lot packages, our team of skilled brokers and agents share a common goal of providing the best real estate service in the industry.
---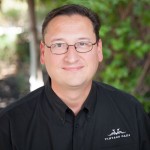 Cole Haley, Broker of Record
Cole Haley serves as the head broker for new and resale sales efforts for SouthStar Communities' Texas Hill Country communities. He has consistently led his teams to the highest annual sales in the company and has guided Vintage Oaks to become the fastest growing community in the San Antonio MSA for five years in a row. With more than 15 years of industry experience, Cole has a successful history of sales management, leadership, sales, marketing, finance and brokerage management. A graduate of Texas Tech University, Cole has both his Texas Real Estate Brokers License and his Mortgage Brokers License, adding a deep understanding of real estate finance and lending to his well-rounded sales and management skills.
---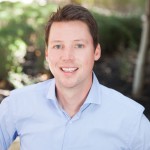 Todd Richert, Director of Realty Sales
Todd Richert serves as Director of Real Estate Sales for Vintage Oaks Realty. During his 10+ years in the real estate industry, Todd has amassed critical sales and management experience in all aspects of real estate including residential properties, land, vacation/resort homes and bulk acreage tracts. Todd has earned a level of success rarely seen in the industry. A graduate of the University of Texas, Todd has a license in five states and currently holds a Texas Real Estate Brokers License.
---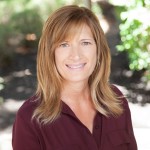 Viki Wernert, Realtor®
A state licensed realtor for 15 years and a Texas Hill Country resident for more than three decades, Viki Wernert has extensive real estate and local knowledge. Prior to her real estate career, Viki was a manager of the historic Gruene Hall, a must-see for anyone visiting the area and a true landmark in the growing city of New Braunfels. Viki holds a bachelor's degree from Texas State University and is well versed in all aspects of residential land and home sales.
---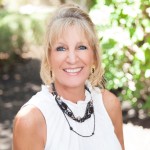 Terre Collins, Realtor®
Terre Collins has spent more than 20 years in the real estate industry, gaining experience in property management, mortgage financing and residential land and home sales. A Texas licensed realtor and Hill Country resident for a decade, Terre has a keen expertise in real estate and the communities that make up the Texas Hill Country.
---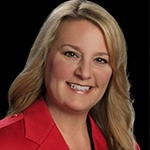 Angela Walls, Realtor®
Angela Walls is a native Texan and has been in the Hill Country area since 1979. She has 20+ years of experience in the real estate industry. Her honest and trustworthy reputation exceeds her in the community and among her piers, making her the professional needed to insure a smooth transaction. She is a past President of her Board of Realtors and was voted Realtor of the Year in 2012. Her strong work ethic is dedicated to her clients and their real estate needs, proving that personal integrity does bring success in today's Real Estate World. She specializes in waterfront, residential, new construction, farm and ranch, commercial, and acreage.
---
About Southstar Communities

SouthStar Communities is a fully-integrated real estate investment, development and management firm focused on the residential marketplace. SouthStar invests in and develops properties for its own account and in partnership with institutional and high net worth investors. SouthStar also provides services to third-party clients to deliver a comprehensive package of advisory services including acquisition, entitlements, planning and development, project management, design oversight, marketing and branding strategy, and asset management.