The 10 Steps of Custom Homebuilding
Thinking about building a custom home?
From picking out the perfect piece of land to watching your vision come to life to being able to slide your key into the lock and start living in a home that represents your taste, style, and needs, the process is an exciting one. The following outline will help familiarize you with the steps along the way.
Step 1: Choose and purchase your homesite
Selecting the right lot to accommodate your needs is critical. You can always renovate a home, but your land is your land. Things to consider include:
Amount of acreage
Location in the community
Orientation of the property
The views
Gated or non-gated
Amount of frontage
Here are some more questions to ask before purchasing land.
Step 2: Choose your builder
Once you've locked down your homesite, it's time to decide who's going to build your home. You can:
Work with your builder of choice
Don't have one? Ask your Land Consultant for a list of Preferred Builders
Step 3: Design your floorplan
It's time to schedule your design meeting.
This is where the fun begins, since the home in your head (or in the design file you've been building) will soon be the home on your land. In developing the design, you'll want to think about:
The size of the home
The number of bedrooms and bathrooms
One story or two?
Any other necessities, like a wine cellar or gourmet kitchen
The general look and style of the architecture
Material must-haves
How the home will sit on the land
Your budget
Don't want to design your home from scratch? Your builder should have existing floorplans for you to choose from.
Step 4: Sign on the dotted line
Once the design decisions are made, your builder will be able to price the home. Once you're happy with it, you'll sign your purchase agreement. Tip: If the price is beyond your budget, easy edits can often make the difference. You builder should be able to recommend material, architectural, or floorplan changes to get you where you need to be.
Step 5: Secure financing
Now, it's time to get financing. Your land professional should be able to refer you to a lender if you don't have one. Good news: you may be able to do a one-time close for your land loan and home mortgage, which will streamline paperwork.
Learn more about land financing.
Step 6: Pick your fixtures and finishes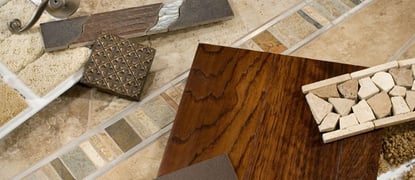 The bulk of decisions about what your home is going should have been made during the design step, but now you get to make final finish and fixture choices for everything from countertops to flooring to kitchen and bath hardware. For many people, this is the best part of the whole process. If you're not one of them, your builder should be able to help guide your choices or refer you to a designer who can help.
Step 7: Architectural Review Committee
It's almost time to start building, but first you'll need to have your plans approved by the Architectural Review Committee (ARC). It's the committee's job to make sure your plans are sound and everything complies with the Covenants, Conditions and Restrictions (CC&Rs) of the community. Your builder will submit for you and keep you updated on the progress.
Step 8: Start Building!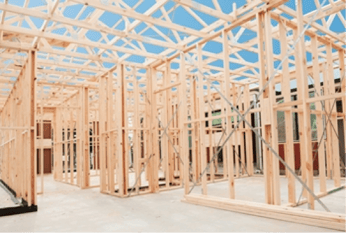 It's the day you've been waiting for! From the time the first scoop of dirt is scooped out of the ground, it will be a whirlwind of activity. You can expect several milestones:
Site preparation—excavation of the land and lot staking to mark where your home will sit
Foundation and framing—The home is starting to take shape.
The "meat" of the house—installation of the mechanicals (your heating and cooling, plumbing, and electric), insulation and drywall
Flooring and paint—Finishing touches like cabinets and trim are also going in.
Fixtures and appliances—It's time for lighting, bathroom and kitchen fixtures, and appliances. Landscaping may also go in now.
Here's some idea for incorporating green building options into your new home.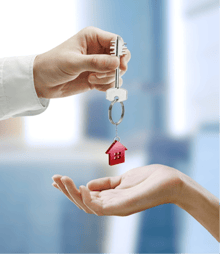 Step 9: Closing Time
When your house is finished, you'll do a walk through. This is the time to inspect every inch of the house and ask questions. Once you have all the answers and all the details addressed, it's time to close.
Step 10: Get your keys!
It's finally time to move in. The only thing left to do is enjoy your custom home!
Check out some of the community events and meet your neighbors!
For more information on building your Hill Country home, click below to download our free informational guide.