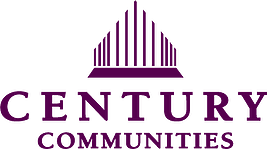 At Vintage Oaks, being a landowner is something our residents take pride in. Our lots provide lake views, wooded lots and resort-style amenities you can't find anywhere else. Located in New Braunfels, Texas, Vintage Oaks is home to several homes built by Century Communities.
Homeowners at Vintage Oaks love the flexibility of building their own home. Choosing a unique style, customizing rooms, closets and the overall floor plan has its many advantages.
Century Communities offers home/lot packages in Vintage Oaks that deliver a home with lasting value and quality, while providing impeccable service with integrity.
The homebuilding experience will be uniquely yours in selecting one of our highly successful floorplans, then personalizing your home with options and finishing touches that reflects your character, lifestyleand aesthetic style. We're confident that our team of professionals will deliver the home of your dreams with service and ease.
Since it was formed in 2003, Century Communities has closed over 2,000 homes and has quickly become a and Top 100 National Homebuilder.
During your visit to Vintage Oaks, we warmly invite you to get to know more about us, our unrivalled floorplans and service.
Contact one of our Vintage Oaks experts at 830-885-3054 to begin your search for the perfect homesite to build with Century Communities.
Century Communities
Complete the form to start your Hill Country property search today.