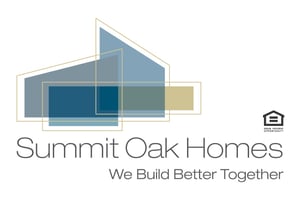 At Vintage Oaks, being a landowner is something our residents take pride in. Our lots provide lake views, wooded lots and resort-style amenities you can't find anywhere else. Located in New Braunfels, Texas, Vintage Oaks is home to several homes built by Summit Oak Homes.
The Summit Oak Homes' experienced team is ready to help you on your journey to your dream home. A home customized especially for you which will serve as a worthy backdrop for your family's cherished memories for years to come. Our professional team ensures every detail, decorative touch, and modern amenity is suited for your family's discerning tastes.
Most importantly, our dedication to artistry and quality in residential design is matched only by our commitment to great service.
Contact one of our Vintage Oaks experts at 830-885-3054 to begin your search for the perfect homesite to build with Summit Oak Homes.
Summit Oak Homes
"We have been beyond happy and impressed with Summit Oaks. The whole team has been great helpful. We feel like we will be long term family with the staff. Our house is truly amazing and beautiful. The whole process has been easy and stress free. Even with several weeks of bad weather, they have made up for it and kept the planned dates/schedule on track. They keep the subcontractors on schedule and ready to go, one after another. This is a great company and family owned business that has made an impact on our life. Even through all of our annoying questions and emails they never blinked an eye. We can't thank you enough Summit Oaks." - Kelly and Katie
"Summit Oak Homes is amazing to work with! I recently built a new home with Summit Oak Homes of New Braunfels. I live on a ranch and needed specific rooms for specific reasons. Greg Griffin the owner of Summit Oak designed my home for me and was willing to go back to the drawing board to get my needs for home completed. Their staff is amazing! Erica and Tabatha are also just amazing to work with. They helped me pick out my selections for my new home and stayed with me all the way to the completion of my home. I cannot say enough wonderful things about this group!! Give them a call if you are thinking of building a new home." - Shirley
Complete the form to start your Hill Country property search today.