Once you visit the Vintage Oaks community, you'll fall in love with it. After you've selected your homesite, Vintage Estate Homes can provide some of the finest quality homes available. Whether you're building your first home or planning for a large family, Vintage Estate Homes can create affordable luxury that's right for you.
Designing Your Home
Vintage Estate Homes has luxury plans for every taste and budget. If you already have plans for your home, they can build it. If you're starting from scratch, Vintage Estate Homes can help you design a custom home.
Commitment to Quality
Vintage Estate Homes specializes in new communities. They are dedicated to giving families outstanding design and enduring value.
Over 97 percent of customers said they would recommend Vintage Estate Homes to a friend or family member. They use some of the most advanced and innovative construction materials and technology available.
Contact one of our Vintage Oaks experts at 830-885-3054 to begin your search for the perfect homesite to build with Vintage Estate Homes.
An Emphasis on Quality and Innovation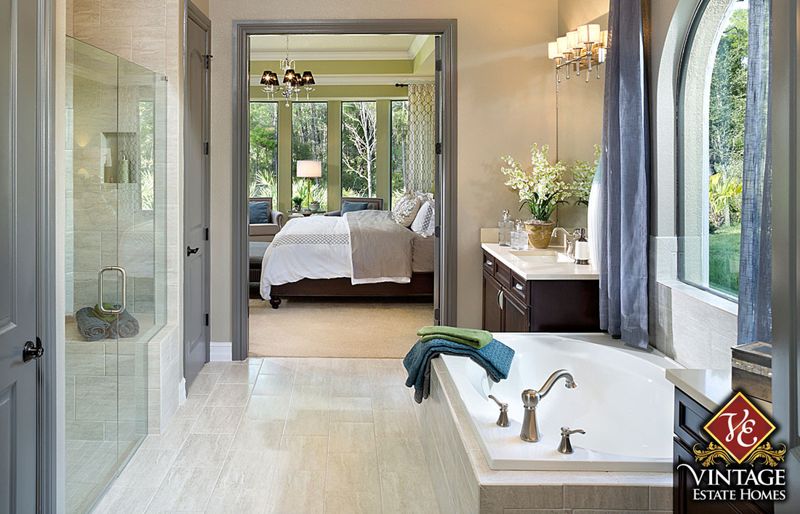 Energy Efficiency
Each home features some of the following for increased energy efficiency:
EnergyStar appliances – The refrigerator, washer and dryer, and dishwashers all save energy and benefit the environment.

Insulated Low-E windows – Windows let sunlight in and reflect heat out, saving on heating and cooling costs.

Water-conserving fixtures – Water-efficient toilets, faucets, and shower heads save on utilities.

Compact fluorescent lighting – CFL bulbs last longer, produce 90 percent less heat and use 75 percent less energy than fluorescent bulbs.

Programmable thermostats – Set temperatures to stay in a comfortable range when you're around and save on heating and cooling when you're not.

15 SEER HVAC – Air conditioning efficiency is measured by the Seasonal Energy Efficiency Ratio. The higher the number, the more efficient the unit.

Hybrid electric or tankless water heaters – Tankless water heaters only heat water when there's a need for it. Hybrid electric units save energy and are much more efficient than standard models.
Vintage Oaks has the perfect site for your dream home, and Vintage Estate Homes can help you build it. Contact us today to find out more.
Complete the form to start your Hill Country property search today!