Newsletter
Harvest Edition 2015
Discover some of the most private homesites in all of Vintage Oaks. This neighborhood features long views and greenbelt surround. All sites are a short walk or bike ride to the Clubhouse, sporting fields and Timber Ridge Park. Each homesite is one acre of more of spacious Texas Hill Country. Learn more on our Deer Creek page.
For more information and to secure your beautiful Deer Creek homesite, call your Sales Consultant at (830) 885-3054 to schedule your private property tour.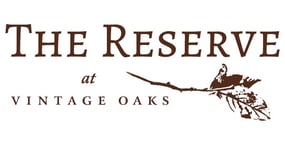 The Reserve at Vintage Oaks New Homes

Four new showcase homes are nearly complete and available to tour beginning this month. Contact the sales office at (830) 885-3054 for more details and to schedule a tour of these beautiful homes.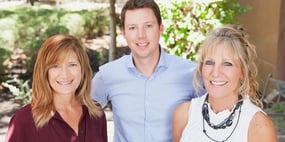 Home Values Up 20% at Vintage Oaks

It's been a strong year for home sales at Vintage Oaks, with the average home price increasing from $418,029 in 2014 to $502,779 year to date. This is an impressive 20% increase!
Vintage Oaks Realty has listed and sold the most properties in Vintage Oaks in 2015, and has participated in 3 of the 4 most expensive home sales this year. Vintage Oaks Realty has also generated the highest average price per square foot of any other realtor working in Vintage Oaks in 2015. For a complimentary analysis of your home or lot, or for a detailed market update on Vintage Oaks real estate, email Todd, Viki and Terre at info@VintageOaksRealty.com or call (800) 511-9364. Be sure to visit the new website at www.VintageOaksRealty.com to see the latest stats, homes for sale and more helpful information.
New Braunfels and Comal County thrive as more discover the Texas Hill Country

Once known to Texans as a sleepy summer town, New Braunfels and the surrounding area has come of age. New Braunfels is now a growing primary residential town, thanks to renewed energy in its retail and restaurant businesses, world-class healthcare and growing economic core.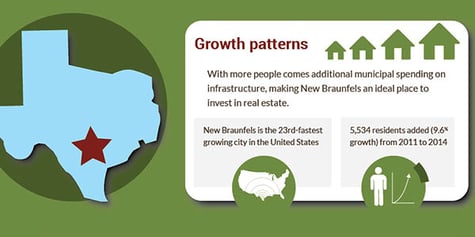 Many factors contribute to the dynamic, year 'round growth in the New Braunfels area. With a new and recently transplanted citizen base, as well as low turnover, it's a community on the rise. The population has reached over 50,000 people with 29% of those being longtime residents.
Valuable social and economic assets being built and expanded in the area include quality education, job, retail and economic growth. Almost 2,000 jobs were added in 2014 and just under 800 new students were enrolled in the combined independent school districts in the last 6 years. Comal County ranked #2 in Texas for annual retail sales growth in 2011 and consumer spending is well above the national average.
County growth is a strong indicator that New Braunfels isn't an outlier in the region. Since 2000, Comal County's population increased by 44% and in the next 35 years, Comal County is expected to be the 5th-fastest growing county in Texas. More people bring additional municipal spending on infrastructure, making New Braunfels an ideal place to invest in real estate.
Community Events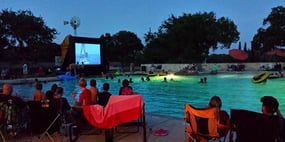 Labor Day Pool Party and Dive In Movie

Vintage Oaks families enjoyed a great day at the Clubhouse on September 6th with fun at the pool, lazy river and the inflatable double slide! Everyone refueled with freshly grilled hamburgers and hotdogs and once the sun went down, guests watched Jaws on the big screen while the kiddos floated in the pool. It was a great way to say goodbye to the summer of 2015.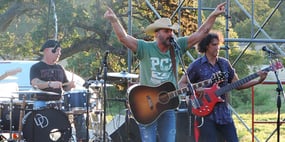 Deryl Dodd Concert

Timber Ridge Park was home to the Deryl Dodd Concert on Tuesday, September 15th. Deryl and his band played hits like "New Tony Lamas" and "Things are 'fixin to get real good" as listeners enjoyed food from Cajun J's Bayou Kitchen and Teka Molino and took in the beautiful Hill Country sunset.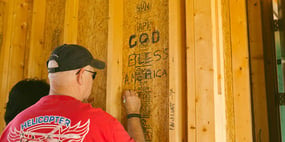 Notes of Love

Words of gratitude, respect and inspiration were written on the studs of American hero U.S. Army Specialist Michael and Loren Crawford's home on Saturday, September 26th. Visitors joined Operation FINALLY HOME and HEB in showing their respect and appreciation for Michael's sacrifice by leaving permanent well wishes on the frame of their home before it is wrapped with dry wall. Michael and Loren will treasure your notes and feel the love each time they walk into their new home.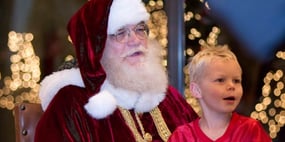 National Night Out

National Night Out was held on Tuesday, October 6th and the neighborhood joined together at the Clubhouse for food from Chicken Express, fellowship, activities and to meet local law enforcement and fire and rescue personnel. The kids took a swing at the candy filled piñata, explored one of the Comal County Ambulances, talked bike safety and cheered their ducks to victory down the lazy river! The neighborhood raised money for the 100 Club of Comal County, a non-profit organization that aids fallen members of law enforcement, fire/rescue services and other first responders within the county, through purchasing ducks for the race and cards for a raffle. Great prizes were handed out, including certificates to The Reel and Longhorn Café to name a few. The community raised $250 dollars and combined with the contribution from SouthStar, Vintage Oaks raised $550 for the local 100 Club!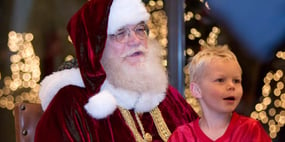 Save the Date: Neighborhood Holiday Party

Bring your family and celebrate the holiday season with your neighbors on December 5th beginning at 5:00 p.m. Be on the lookout for your invitation!
Community Update

The bulletin boards were recently installed at the Clubhouse breezeway and both mailbox kiosks. These boards will be used for the promotion and publicity of events that interest the community.
Ordering of the Veteran pavers for Timber Ridge Park is currently on hold until further notice. We will inform you once we are able to take orders once again. Installation of outstanding orders will take place over the next few months.
Property Owner Referral Program

More than one quarter of the Vintage Oaks family consists of friends and family of current property owners. We are proud to have a community who wants their friends to live here too. If you have friends, family or co-workers that would love Vintage Oaks, tell us and we'll give you $500 when they close on their new homesite.
Tell a friend or family member about the new Resources section of the website! Here you can view neighborhood photo and video galleries, access all of our free real estate buying guides, learn more about Texas Veteran Land Loans, read previous community newsletters and more!
Team Sponsorship

Please contact us at the Vintage Oaks Sales Office at (830) 885-3054 for possible sponsorship opportunities for your child's sports team.
---
Calendar of Events
Click here for a calendar of all the upcoming events at Vintage oaks.
---
RealManage Contact Info
The Vintage Oaks Property Owners Association is managed by RealManage out of their Austin location.

Email Address:
VINTOAKS@ciramail.com
Pool FOB/Gate Remote Email:
service@ciramail.com
Mailing Address:
Vintage Oaks POA
C/O RealManage
9601 Amberglen Blvd., Ste 150
Austin, TX 78729
Phone Number:
866-473-2573
Fax Number:
866-919-5696
Resident Portal:
www.realmanage.com