Newsletter
Holiday Edition 2014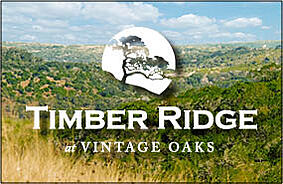 Announcing Our Newest Neighborhood, Timber Ridge

It has been a busy and exciting summer at Vintage Oaks. The neighborhood released at the beginning of the summer, The Canyons, was very well received, and more than 77 homesites were sold in a few short months. Due to continued high demand for Hill County treed and view-oriented homesites, we have accelerated the release of another new neighborhood, Timber Ridge.
The first offering of 14 ridgeline homesites has just been released. Blanketed in mature trees with stunning Hill Country views, this dramatic neighborhood features high elevations, long views, privacy and greenbelt surround. All are also a short walk or bike ride to the pool, clubhouse, sporting fields and Memorial Park. Each homesite is one acre or more of spacious Texas Hill Country in the area's fastest growing community, Vintage Oaks.
Timber Ridge features:
• 1+ acre heavily-wooded homesites
• Nestled in the back corner of the community for extra privacy
• 100-year-old oak trees
• Cul-de-sac homesites
• High elevations for breathtaking Hill Country views
Pre-development savings are available on all released homesites for a limited time only.
Visit the Timber Ridge website
for a map of these homesites and contact your sales consultant at (830) 885-3054 to schedule a tour.
If you've noticed construction activity up on the northwest edge of Silver Oaks by the heritage oak grove and wondered what was happening – we're happy to announce progress is well underway on the new Timber Ridge Memorial Park. We've dedicated 23 acres for an open wildflower field, shaded seating areas amongst the oaks and a Remembrance Walk dedicated to the honorable residents, family and friends who have served our country.
According to a local arborist, there are oaks in this park that predate the Revolutionary War. What better location to be reminded of the importance of our history and the role our Veterans have played in it. We would like to offer the chance to all our property owners to dedicate a stone in the Remembrance Walk for a loved one that has served this country. The stones are 4"x6" tumbled Hill Country stone and will include the service members' name, rank and division of the armed services in which they served. Click here to download the order form for detailed information and complete and return the form with a check for the engraving made payable to SouthStar Communities to the Vintage Oaks Sales Office by January 15.
We plan to dedicate the park early next year. We want to acknowledge and give our thanks to the many Veterans who have provided us with the freedom that we cherish, and honor them permanently in our community with this quiet and serene spot.
Property Owner Referral Program

More than one quarter of the Vintage Oaks family consists of friends and family of current property owners. We are proud to have a community who wants their friends to live here too. The year is coming to an end, so if you have friends, family or co-workers that would love Vintage Oaks, tell us and we'll give you $500 when they close on their new homesite.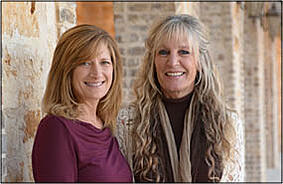 Vintage Oaks Realty Update

We are pleased to welcome a new real estate agent to the Vintage Oaks Realty team – seasoned sales leader Terre Collins.
Terre Collins is a licensed realtor and has recently rejoined Viki Wernert, the current real estate agent for Vintage Oaks Realty, in the realm of real estate. Terre and Viki were business partners for many years at another community in the area, Mystic Shores.
Viki is a licensed realtor and has been on-site in the Vintage Oaks Sales Office for approximately one year. She has been instrumental in assisting homeowners with selling their lots as well as introducing buyers to the community. She's done a great job, yet business has been so good, Vintage Oaks Realty had a need to add a second real estate agent.
Together they have over 25 years of experience in the real estate industry. Viki and Terre are general realtors, which allow them to represent buyers and sellers throughout Texas. Their primary focus is in supporting Vintage Oaks resales and assisting sellers find their next dream property in the Hill Country.
If you are looking to sell your lot or home, consider using Vintage Oaks Realty. Here are just a few of the many benefits of working with Vintage Oaks Realty:
• On-site sales office generates a great deal of walk-in traffic weekly
• Over 30,000 website visits per month, new leads looking for Vintage Oaks properties each day are coming to the Vintage Oaks site
• The full resources and support of SouthStar Communities including marketing, significant lead generation and database, back-office support and much more!
• Experienced in the Hill Country area, specifically Vintage Oaks
Call Viki and Terre at (830) 214-3263 to schedule a quick listing conversation, or stop by the office and say hello.
New Vintage Oaks Website

We are proud to introduce the new Vintage Oaks website. The site has been completely rebuilt to better showcase all that makes Vintage Oaks the fastest growing community in the Hill Country.
The new website also features a section exclusively for use by property owners, which can be found here.
Here you can find important information regarding Social Gatherings, Architectural Control, Amenities Usage, information for the City of New Braunfels and a list of Board of Directors, Committees and their respective members.
You will also find a direct link to the Resident Portal, which is managed by RealManage, and a detailed list of what is available on the portal. Find a link to The NextDoor Website for access to the neighborhood social network plus email addresses for the various groups involved in the community.

The Reserve Update

The Reserve launched in the summer of 2014 as the first neighborhood in Vintage Oaks to offer exceptional quality homes on 1+ acre lots. The neighborhood has enjoyed strong sales in the past few months and is welcoming their first residents home this month. Several new homes are almost complete and a few new inventory homes will be breaking ground soon. Come and see all the activity and learn more – schedule a quick tour with one of our team members on your next visit.
Community Events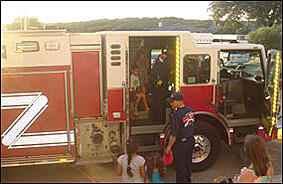 National Night Out

Neighbors came out on the evening of October 7 to meet and greet one another as well as local community service representatives serving the Comal County area. Local firefighters, EMT's, the Sherriff and his officers and the 100 Club were all present to be introduced and answer questions from the Vintage Oaks neighbors. The kids kept busy with coloring books and had a chance to explore Station No. 5's new decked out fire engine, inside and out, and were very intrigued with all the bells and whistles.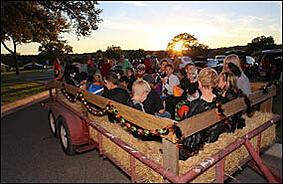 Halloween Trunk-or-Treat

Lots of ghosts, goblins, animal creatures, princesses and all kinds of other creative characters, kid and adult alike, came out to celebrate Trunk-or-Treat with neighbors on Halloween night at the Clubhouse. The kids went vehicle to vehicle for candy and other goodies, had a journey through the neighborhood on a hayride and many continued the evening trick-or-treating at houses in the neighborhood. Thanks to all those that participated and made this a great community event!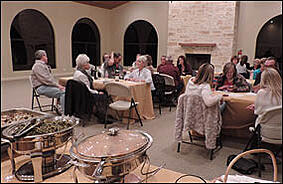 Thanksgiving Cooking Class

There was a nice crowd on Tuesday, November 18 at the Clubhouse for the Thanksgiving cooking class hosted by Chef Ed and Tina Carle. Guests were served an inviting plate of nontraditional Thanksgiving sides including Phyllo wrapped asparagus, green bean almandine and mushroom and leak bread pudding to name a few. Then, Chef Carle demonstrated how to prepare each dish for the upcoming holiday season. Guests enjoyed their favorite bottles of wine and fellowship with one another.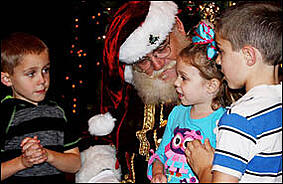 Community Holiday Party

What better way to draw 2014 to a close than at the Community Holiday Party at the Clubhouse on December 6? A little bit of the north was brought down to the Hill Country with a snow hill for the kids to sled down on the Clubhouse lawn. Of course there was a visit from Santa in his beautiful red suit and authentic white beard and all the children had the chance to tell him what they wished for this holiday season.
---
Calendar of Events
Click here for a calendar of all the upcoming events at Vintage oaks.
---
Local Events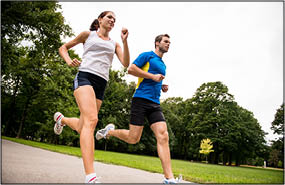 Love Your Heart Expo and 5k Run/Walk

Continue your New Year's resolution to get healthy on February 6, 2015 by taking the opportunity for free health screenings at the New Braunfels Civic Center downtown, from 1:00 p.m. to 4:00 p.m.
The screenings, open to all ages, include a 12 Lead EKG, Peripheral Arterial Disease, blood pressure, body mass index and more that help monitor your risk for heart disease. Keep the healthy activities going on Saturday, February 7 during the Love Your Heart 5K and Kid's K Fun Run/Walk at Landa Park Pavilion 4 & 5. The race begins at 9:00 a.m. for the 5K and 10:00 a.m. for the Kid's K start. Click here for details and to register online.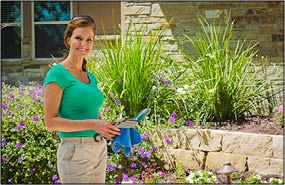 Master Gardener Training

Interested in becoming a Master Gardener? The next training class starts January 14, 2015 and there are still a few openings for trainees. The classes are on Wednesday afternoons, 1:30 p.m. to 5:00 p.m. for 16 weeks, ending April 29.
Tuition of $175 includes a large reference binder. Trainees will learn about deer-resistant plants, botany, soils and fertilizers, vegetables, trees, fruits and nuts, herbs, roses, perennials, lawn grasses, landscape designs, pests, diseases and more. Anyone interested should not delay as the class fills up quickly. Email Lee Franzel, Class Coordinator or call (830) 885-7733.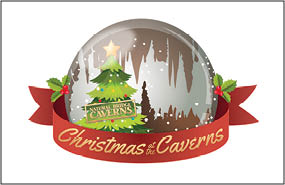 Christmas at the Caverns

For the first time ever, Natural Bridge Caverns becomes Christmas at the Caverns from November 28 to December 23, 2014. The park will be illuminated by thousands of lights and feature countless unique holiday attractions.
Two unique underground shows, Caroling in the Caverns and Journey to Bethlehem, will be featured along with several special Christmas events, including a musical light show, a 30-foot tall decorated Christmas tree in the middle of Christmas Village, Hill Country Hayrides, a Christmas maze, a singing cowboy, the Canopy Challenge and 'Flying Elf' zip lines, toasty s'mores, shopping in Christmas Village and more! Beginning November 28, the park will open Friday, Saturday and Sunday nights from 5:30 p.m. to 10:00 p.m., also Monday, December 22 and Tuesday, December 23. Check dates, showtimes and availability here.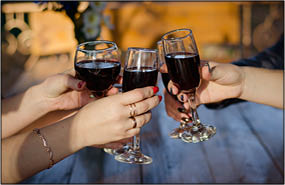 Holiday Wine Trail

Take a break from the hustle and bustle and join the Texas Hill Country Wine Trail this holiday season from December 5 through 21. Choose from 42 unique member wineries in the area, all cloaked in lights, a warm fireplace, Christmas treats and of course your favorite glass of cheer.
Tickets include a collectable ornament, a full complimentary tasting at each winery with a limit of 4 per day and a 15% discount on 3 bottle purchases so you can shop and relax at the same time! Tickets are $60 for couples and $35 for singles. Click here for further information.
---
RealManage Contact Info
Email Address:
VINTOAKS@ciramail.com
Pool FOB/Gate Remote Email:
service@ciramail.com
Mailing Address:
Vintage Oaks POA
C/O RealManage
9601 Amberglen Blvd., Ste 150
Austin, TX 78729
Phone Number:
866-473-2573
Fax Number:
866-919-5696
Resident Portal:
www.realmanage.com