Newsletter
Spring 2015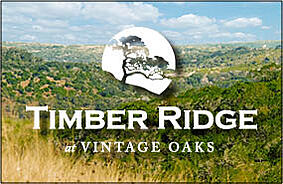 Sales at Timber Ridge Soar Amidst Long Winter Weather Blues

Discover some of the most breathtaking views in Vintage Oaks. This dramatic neighborhood features high elevations, long views, privacy and greenbelt surround. All are also a short walk or bike ride to the pool, Clubhouse, sporting fields and the new Timber Ridge Park. Each homesite is one acre or more of spacious Texas Hill Country in the area's fastest growing community, Vintage Oaks.
Timber Ridge features:
• 1+ acre heavily-wooded homesites
• Nestled in the back corner of the community for extra privacy
• 100-year-old oak trees
• Cul-de-sac homesites
• High elevations for breathtaking Hill Country views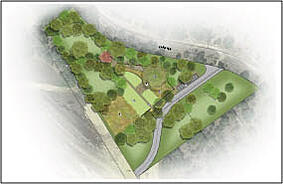 New Amenity - Timber Ridge Park

Vintage Oaks is continually adding amenities to reflect the lifestyle needs of its landowners and residents. Most recently, we added to the community's trail system to connect the Clubhouse with the sports fields and create even more scenic spots to take in the views.

We are thrilled to announce the newest amenity at Vintage Oaks, Timber Ridge Park and Veteran's Walk. This 23-acre park offers serene spaces for relaxation and recreation within a stunning landscape that showcases beautiful Hill Country vistas. Located in the heart of the community within a short walk of Vintage Oaks' renowned Tuscan-style Clubhouse and swimming pools, the park features a natural dry creek bed that meanders through the area and walking trails to add to the 3.5 miles of walking trails currently in place at Vintage Oaks.

Please mark your calendar for Tuesday, May 19th for the Grand Opening of Timber Ridge Park and Veteran's Walk.

The Veteran's Walk is just another way we can reflect on and honor those who have served this country. Among the many veterans who live at Vintage Oaks are Senior Airman Colton Reed and Army Specialist Cody Nusbaum, each the recipient of a mortgage-free, custom home through SouthStar's partnership with non-profit organization Operation FINALLY HOME (OFH). SouthStar and OFH have partnered on 10 lots and homes for wounded warriors and their families with the 11th on the horizon - a third mortgage-free home to be built for U.S. Army Specialist Michael Crawford at Vintage Oaks in partnership with HEB.
Property Owner Referral Program

More than one quarter of the Vintage Oaks property owners were referred here by current property owners. We are proud to have a community who wants their friends to live here too. If you have friends, family or co-workers that would love Vintage Oaks, tell us and we'll give you $500 when they close on their new homesite.

Tell a friend or family member about the new Resources section of the website! Here you can view neighborhood photo and video galleries, access all of our free real estate buying guides, learn more about Texas Veteran Land Loans, read previous community newsletters and more!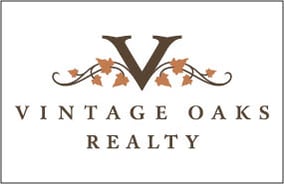 Vintage Oaks Realty Update

Are you considering listing your Vintage Oaks property? Vintage Oaks Realty is the No. 1 source for Resale Homes and Lots within Vintage Oaks and communities in New Braunfels, Boerne, Canyon Lake and the surrounding area. With hundreds of customers inquiring weekly, we are the go-to source for real estate in the Texas Hill Country - whether it be a new home, a resale home or an acreage homesite. Located in the Vintage Oaks Sales Office, Vintage Oaks Realty is at the heart of one of the fastest growing communities in the Texas Hill Country. For more information please contact us today at (800) 511-9364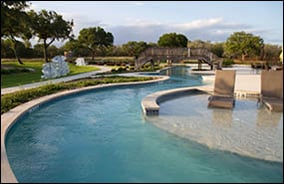 Community Updates

You may have noticed that the lazy river has recently been drained and is undergoing repairs. Due to the extensive repairs that need to be made, we expect the lazy river will be available for use in late April and we appreciate your patience and extra safety precautions during this time.

With the winter weather calming down, this is the season where we start working on trail repairs. You will see ongoing repairs and improvements made to the trail system within the coming months.

Thank you to the 200+ of you that joined us for the Vintage Oaks Town Hall Meeting to present the Vintage Oaks 5 Year Plan. We thank you for your participation and feedback and firmly believe the community will continue to thrive with open dialogue and the knowledgeable engagement of our property owners.
Property Owner Resources

The Vintage Oaks website features a section exclusively for use by property owners. Here you can find important information regarding Social Gatherings, Architectural Control, Amenities Usage, information for the City of New Braunfels and a list of Board of Directors, Committees and their respective members.

You will also find a direct link to the Resident Portal, which is managed by RealManage, and a detailed list of what is available on the portal. Find a link to www.Nextdoor.com for access to the neighborhood social network plus email addresses for the various groups involved in the community. Access these resources here.



Past Community Events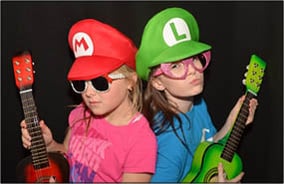 Family Night

The whole family had fun March 7 at Family Night at the Vintage Oaks Clubhouse. Jay Eric and Blieder's Creek kept the party going with classic rock and country hits under the pavilion. Everyone enjoyed the photo booth and took some wacky family pictures! There was a catered BBQ dinner and a 'roast your own marshmallow' s'mores bar for the kids and adults. It was a great time to meet and re-connect with your neighbors.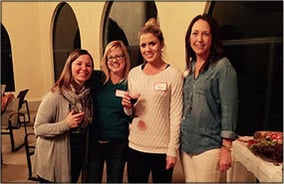 Ladies Wine Social

Ladies of Vintage Oaks hosted a ladies only evening Wine Social at the Clubhouse on February 5. The facility was tastefully decorated in Valentine's décor and everyone enjoyed a variety of hors d'oeuvres and festive sweets that paired nicely with a variety of hand-picked wines. There was a great turnout of about 40 guests and many people met each other for the first time. Thanks to all the ladies that helped organize and host the event.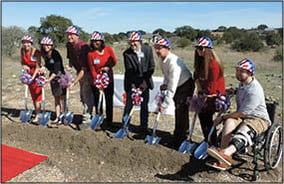 Smart Home Breaks Ground with HEB
and Operation FINALLY HOME

SouthStar Communities, Operation FINALLY HOME and HEB broke ground January 29 on a one-of-a-kind, custom-built, mortgage-free Smart Home for U.S. Army Specialist Michael Crawford.

"We are honored to have Specialist Crawford as a resident in Vintage Oaks and we thank him for his sacrificial service to our country," said Thad Rutherford, Chief Operation Officer of SouthStar Communities, the developer of Vintage Oaks. "This is the fourth Operation FINALLY HOME veteran home in Vintage Oaks and we can't wait to have another hero as a neighbor in our community."

As part of the groundbreaking ceremony, SouthStar presented Specialist Crawford with the first personalized stone for the new Veteran's Walkway in Vintage Oaks. Read more about Sgt. Crawford's new home in Vintage Oaks here.


Upcoming Community Events


Easter Egg Hunt

Bring the family out to an Easter Egg Hunt for goodies at the Vintage Oaks Clubhouse on Saturday, April 4 from 2:00 p.m. to 4:00 p.m. The hunt will begin promptly at 2:10 p.m. After the egg hunt, kids can meet some furry friends at the on-site petting zoo and even take a pony ride! Please RSVP by April 1. RSVP HERE.


Tennis Clinics

Mark your calendars for more tennis clinics this month. There will be a Kids Clinic on Saturday, March 28 and Saturday, April 25 from 2:00 p.m. to 4:00 p.m. and an Adult Clinic on Saturday, April 11 from 2:00 p.m. to 4:00 p.m. and at the community courts. Please RSVP the day before each clinic and, as always, bring racquets. RSVP HERE


Attracting Hummingbirds Seminar

Vintage Oaks welcomes Native Plant Expert David Will back out to the Clubhouse on Tuesday, April 28 at 6:00 p.m. for a presentation on attracting hummingbirds in your Hill Country garden. The plant list that will be provided will also cover deer resistant plants. Please RSVP by April 27. RSVP HERE


Rainwater Collection Seminar
May 5th
RSVP HERE


Composting Seminar
June, Date TBD
RSVP HERE


Tree Care Seminar

Arborist and Native Plant Expert, David Will, will be at the Vintage Oaks Clubhouse on Tuesday, May 19 at 6:00 p.m. for a landscaping presentation. Mr. Will is one of the top rated Certified Landscape Professionals in the state with over 30 years of experience in the field. The focus of the seminar will be on tree care and how to manage your soil properly. Even for those of you who haven't built your home in Vintage Oaks yet, this knowledge can be very helpful in building preparation. Please RSVP by May 18. RSVP HERE


Memorial Day Pool Party

Celebrate the weekend with your neighbors on Sunday, May 24 at the Clubhouse from 12:00 p.m. to 4:00 p.m. Hamburgers and hotdogs, freshly cooked on the grill, will be served and the Kona Ice truck will be parked at the Clubhouse from 12:30 p.m. to 2:30 p.m. offering free snow cones. The kids can enjoy the pools and a huge, inflatable Slip 'n Slide for the afternoon too. Water will be provided but feel free to BYOB (no glass please). Please RSVP by May 18. RSVP HERE



---
Calendar of Events
Click here for a calendar of all the upcoming events at Vintage oaks.
---
RealManage Contact Info
Email Address:
VINTOAKS@ciramail.com
Pool FOB/Gate Remote Email:
service@ciramail.com
Mailing Address:
Vintage Oaks POA
C/O RealManage
9601 Amberglen Blvd., Ste 150
Austin, TX 78729
Phone Number:
866-473-2573
Fax Number:
866-919-5696
Resident Portal:
www.realmanage.com