Newsletter
Summer 2016
Homesites Now Available

A limited offering of homesites is currently available in two neighborhoods in Vintage Oaks. These neighborhoods offer a variety of topography, views and prices. Call us today at 830-885-3054 or send an email to Cole@vintageoakstexas.com for a link to the Deer Creek and Reserve online interactive maps.

The Reserve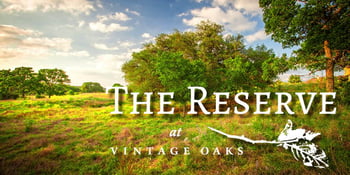 1-acre, easy-build topography
Rolling and terraced hillsides
Private entrance to neighborhood off Highway 46
Shortest walk/bike-ride to Clubhouse, pools, lazy river, trails and sporting fields
Old growth oak trees
Larger 1- to 1.86-acre lots
Some of the highest elevation lots in Vintage Oaks
VERY FEW REMAINING!
Heavily wooded landscapes, quintessential Hill Country topography
Long Hill Country views
---
Vintage Oaks Builder Services
Vintage Oaks Builder Services provides all the information to make building your dream home easy and stress-free. This is a new, complimentary service that assists Vintage Oaks property owners choose the best builder for their envisioned home, provide inspiration with floorplans and elevations from the area's best builders, and simplifies the process of homebuilding.

Only Builder Services can provide:
Owner feedback from other Vintage Oaks owners who have built
Customized recommendations of a select group of builders who can best meet your needs, budget and timeline
We arrange interviews, help with the questions you'll want to ask, guide you through the process
Recommendations based on the 500+ property owners who have previously and those who have recently constructed a home in Vintage Oaks
Let us help you find the right builder for your dream home. Call us at 830-312-4807 or email us at builderservices@vintageoakstexas.com to learn more today.
---
What is your home worth?

Resale activity in Vintage Oaks has been great! Two homes have sold in as little as seven days of being listed this month. If you're thinking about selling, let us help you. We will provide a complimentary home market assessment to let you know what is happening in the Vintage Oaks neighborhood regarding resales. Vintage Oaks Realty sells more Vintage Oaks homes faster and for more money. We'll help you price and market your home for top dollar. Call us today at 830-708-1625. Visit the website at www.vintageoaksrealty.com for a full list of available Hill Country homes and to learn more about Vintage Oaks Realty.
---
Community Update
Many of you have noticed, and may have even taken part in, the various updates that have taken place at the Amenities Facility of Vintage Oaks. Those include:
New carpet squares and freshly stained French Doors in the Wine Room
Refurbished fountain in the courtyard and damaged brick replaced with stained concrete around the fountain
New pool furniture and refurbished existing furniture
Newly painted picnic tables and bridge across the lazy river
Lazy river pump restoration complete and all in working order
Needed repairs complete at sports complex
Trail consultant hired to give recommendations for repairs and continued maintenance
---
Community Events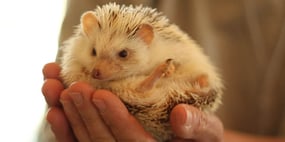 Exotic Animal Discovery Program

The kids of Vintage Oaks participated in an exotic animal entertainment and educational show at the Clubhouse on February 20, 2016. Anita with Happy Tails Entertainment shared seven of her wonderful creatures from all over the world with a crowd of smiling faces. Everyone learned about each animal, from their diet and natural environment, to what made each one such a unique animal. Guests got to meet each animal up close, from a porcupine to a kinkajou and even an alpaca named Kuzco! Click here for a photo gallery of this event.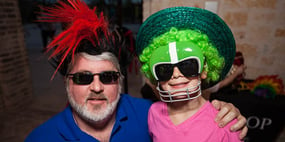 Family Night 2016

Neighbors gathered at the Vintage Oaks Clubhouse Pavilion on March 5, 2016 to dance to the tunes of Jay Eric and Blieder's Creek band, enjoy BBQ and beverages with S'mores for dessert. Some made memories with silly family photos in the photo booth. The weather was wonderful and the fellowship even better. Click here for a photo gallery of this event.
Easter Egg Hunt and Celebration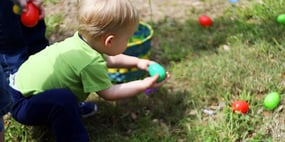 The kiddos could hardly stand the anticipation for the hunt at the 2016 Easter Egg Hunt and Celebration at Vintage Oaks! Once the hunt began, it was a scramble to find all 1,200 eggs in beautiful Timber Ridge Park. Once the eggs were all found, it was time for everyone to check out the animals at the petting zoo, take a ride on a pony, get their faces painted and jump in Merlin's Maze bounce house. Click here for a photo gallery of this event.
First Concert in the Park of 2016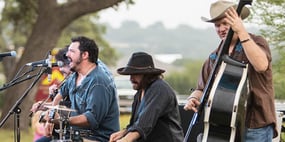 A huge crowd of fans from the Vintage Oaks neighborhood welcomed Reckless Kelly to Timber Ridge Park on May 25. Fans danced and sang along to 'Wicked Twisted Road', 'Nobody's Girl' and 'Seven Nights in Eire' as well as some new songs from the album they are releasing late this summer. Guests enjoyed fare from on-site food trucks and also brought generous donations of canned goods to The Kitchen Table, a local program that serves New Braunfels through the San Antonio Food Bank. Click here for a photo gallery of this event.

Mark your calendars for the next concert in the park on June 22 – Micky and the Motorcars! Show starts at 7:00 p.m., but get there early for a good spot on the lawn.
---
Food Trucks at the Clubhouse

Make your summer day at the Clubhouse pool a little more fun with great food, treats and drinks from the on-site food truck that will be located in the Clubhouse parking lot on June 18 and July 9.
---
Click here for a calendar of all the upcoming events at Vintage oaks
---
Property Owner Referral Program
A large percentage of the Vintage Oaks community is made up of friends and family of current property owners. We are proud to have a community who wants their friends to live here too. If you have friends, family or co-workers that would love Vintage Oaks, tell us and we'll give you $500 when they close on their new homesite.

Tell a friend or family member about the new Resources section of the website! Here you can view neighborhood photo and video galleries, access all of our free real estate buying guides, learn more about Texas Veteran Land Loans, read previous community newsletters and more! Click for details.
---
Property Management Company, SouthStar Property Management

SouthStar Property Management is the managing agent for Vintage Oaks. If you wish to pay your POA dues, review governing documents, request new or replacement key fobs, obtain the ARB application form and other blank forms, or to report violations, please visit the Vintage Oaks owner's website at www.vintageoakstexas.com/portal. An email with instructions for login to the portal will be sent to you upon closing. If you have not yet received this email, visit www.vintageoakstexas.com/credentials to request login credentials.

Summer season has begun and Vintage Oaks Clubhouse pool hours are 5:00 a.m. to 10:00 p.m. Pool monitors will be onsite daily through the season. Please remember that glass containers of any type are not allowed near the pool area or lazy river. Lastly, be advised that there is no lifeguard on duty.

SouthStar Property Management Contact Info:
Email Address
info@southstarpropertymgmt.com

Mailing Address
Property Owners Association of Vintage Oaks
c/o SouthStar Property Management
1114 Lost Creek Blvd., Suite 270
Austin, TX 78746

Phone Number
888-738-1803

Owner's Website
http://www.vintageoakstexas.com/portal