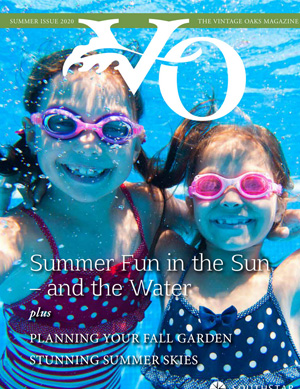 Download the community magazine!
Read the free Summer 2020 issue here, including;
Introducing the new Bear Creek pool & volleyball court
Fun water activities in the area for hot summer days
Night skies of Vintage Oaks
Planning Your Fall Garden
Real Estate Market Update
And much more!
Click the link below to access the Vintage Oaks Magazine!