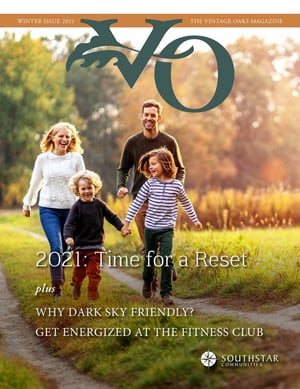 Download the community magazine!
Read the free Winter 2021 issue here, including;
A Healthy Reset – Great Outdoor Activities in the Hill Country
The Benefits of Dark Sky Communities
Owner Profile – The Leblancs
Plus the latest information on homes, homesites
And much more!
Click the link below to access the Vintage Oaks Magazine!