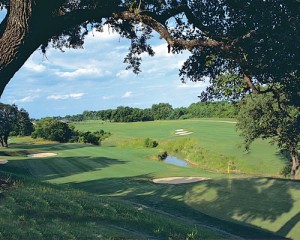 Looking to kick back this weekend? Take a break and relax at the Bandit Golf Club. This luscious course is nestled in the serene hill country near Lake McQueeney and is the perfect weekend getaway. Opening the course at 7 a.m. for the early birds and continuing until 6 p.m. for the late risers, the Bandit Golf Club's philosophy is to provide a world-class golf experience at competitive rates, making the game affordable and enjoyable for all players.
Not an experienced golfer? No problem. Bandit Golf Club has developed a program called Play Better Golf - The Foresight Golf Way to aid beginners to skilled golfer to improve their game.
Take a relaxing trip this weekend to The Bandit Golf Club, just a 30 minute ride from downtown San Antonio to calm your mind and practice your swing.