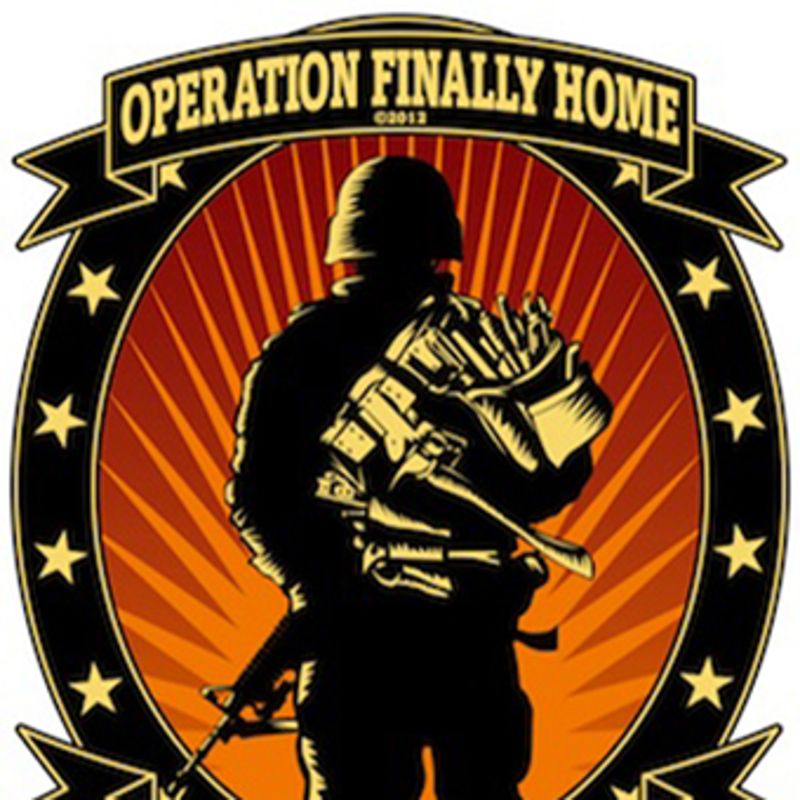 Army Speciaiist Cody Nusbaum is surprised with a new mortgage-free home at Vintage Oaks. Courtesy of BCMC.
This Sunday, December 15, CNN will air the documentary special CNN: Operation FINALLY HOME at 7pm, chronicling the charity's work in providing mortgage-free homes for wounded veterans and their families. The special is a follow-up to CNN's 2010 feature on Operation FINALLY Home (OFH) founder Dan Wallrath, when he was named a Top Ten Hero for the year, and features the SouthStar Communities neighborhoods of Vintage Oaks in New Braunfels, Lake Ridge at Joe Pool Lake between Dallas and Fort Worth, and King Oaks in Bryan-College Station.
You can preview the special here.
SouthStar Communities and OFH have now partnered on 10 mortgage-free homes for American heroes, including three that are currently being built at Vintage Oaks, Lake Ridge, and King Oaks. Expected to be part of the CNN special is the homesite and custom, mortgage-free home being built for Army Specialist Cody Nusbaum at Vintage Oaks. Nusbaum was shot by a Taliban insurgent while serving a tour of duty in Afghanistan in 2011 and spent four months in the hospital rehabilitating injuries including more than 11 gunshot wounds, a shattered hip, a broken calf, a severed femoral artery, and extensive injuries to the groin.
Nusbaum's home is being built in partnership with OFH, SouthStar Communities, Vintage Oaks, The Structural Building Components Association (SBCA), National Association of Home Builders' (NAHB) Building Systems Councils (BSC), Operation Finally Home and the members of the New Braunfels Home Builders Association. Vintage Oaks is the premier community in the Texas Hill Country and was recently named the fastest-selling community by Metrostudy.
CNN had cameras rolling when Marine Sgt. Ken Kalish was surprised to learn he was receiving a homesite and custom, mortgage-free home at Lake Ridge. Kalish's home is being made possible thanks to OFH, SouthStar, Lake Ridge, the Dallas Builders Association, Former NFL Players Association and Victory Custom Homes.
Kalish is an American hero who suffered multiple injuries resulting in the amputation of three limbs during his second tour of duty. His home is being built on a scenic, one-acre, treed property overlooking Joe Pool Lake in the exclusive gated community of The Sanctuary at Lake Ridge.
CNN is also expected to include coverage of OFH's first home in the Bryan-College Station area, currently being built in the SouthStar community of King Oaks for Sgt. Monte Bernardo. The mortgage-free King Oaks home is going up on a large homesite in partnership with OFH, SouthStar Communities, and the Home Builders Association.
It was during Sgt. Bernardo's second tour in Afghanistan in 2012 that he stepped on an IED and was critically injured, losing both of his legs and his left hand last. This happened on the Fourth of July. King Oaks is Bryan-College Station's ultimate master-planned acreage community, offering a unique combination of privacy and convenience.
OFH, which was established in 2005 by Wallrath, has provided more than 80 homes to wounded veterans and widows of servicemen across the country.
For more information about OFH or Vintage Oaks, visit Vintage Oaks.