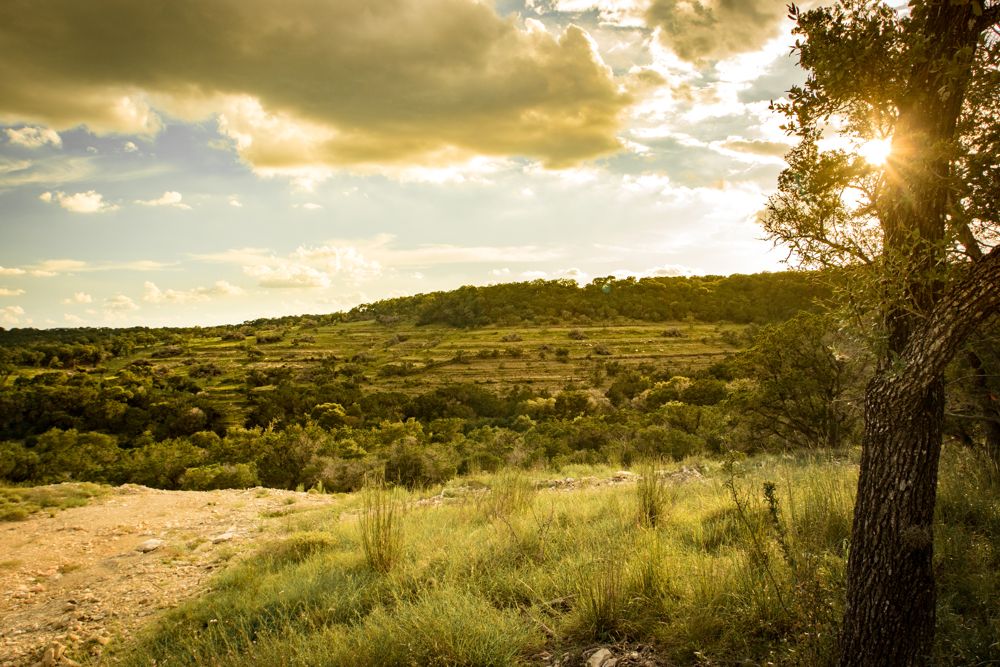 New Braunfels is a flourishing community in the Texas Hill Country, and people from all over the country are discovering the unique benefits of this idyllic part of the Lone Star State. Whether you're looking for your first home or looking to build your retirement dream home, New Braunfels has something for everyone. Consider the following ten reasons why you should move to New Braunfels.
There's Plenty to Do
New Braunfels and the Vintage Oaks community offer a wide variety of amenities, community activities, and a convenient location close to major metropolitan areas, situated almost halfway between Austin and San Antonio. Ideal for commuters, families, retirees, and veterans alike, New Braunfels truly has something for everyone.
Beautiful Scenery
The Texas Hill Country is famous for its beautiful scenery that's sure to make any lover of the outdoors feel at home. With rolling landscapes and beautiful wilderness, New Braunfels is sure to please.
Fantastic Employment Opportunities
New Braunfels is a thriving community that has grown by leaps and bounds over recent years. This charming town is situated almost equidistance from Austin and San Antonio, so commuting either way is a breeze through the beautiful Texas Hill Country. With expectations for massive growth in the next few years, there has never been a better time to move to New Braunfels. San Antonio and Austin offer countless opportunities for work in many different sectors, from manufacturing and agriculture to information technology and tourism.
Great Local Schools
Are you raising a family or hoping to start one soon? Access to high-quality school systems should be at the top of your list when it comes to finding a new place to settle down with your family. The school districts around the New Braunfels area consistently receive top marks in academic performance and are some of the highest-rated school systems in Texas. The Comal Independent School District has many campuses in the area, 12 of which recently received "Exemplary" status from the Texas Education Agency.
A Friendly, Welcoming Community Atmosphere
You won't need to worry about feeling like a stranger in your new home in New Braunfels. The area is well-known for its friendly and welcoming locals. The Vintage Oaks community hosts many different events that can help you settle into your new neighborhood and make new friends faster than you might expect.
Security and Seclusion When You Want It
One of the best perks of building a new home in New Braunfels is deciding the exact layout and orientation of your home. Capture the perfect sunset from your back deck or ensure your kids have easy access to local playgrounds and other amenities. Building a custom home allows you to lay the foundation for the rest of your future with your family in New Braunfels, and the area is one of the most secure locations to live in the San Antonio area.
Lots of Opportunities for a Healthy Lifestyle
The Vintage Oaks community in New Braunfels offers many amenities ideal for those who enjoy healthy, active lifestyles. Walking and running in the Texas Hill Country has never been safer or more enjoyable than it is along the community's five mile of trails. The Vintage Oaks community in New Braunfels is also ideal for cyclists, pet owners with active dogs, and anyone else who enjoys the outdoors close to home.
Ideal for Residents of All Ages
Whether you and your spouse are nearing retirement or just starting to think about raising a family somewhere you can grow strong roots, the New Braunfels area has enough to keep anyone of any age entertained and fulfilled year-round. From community events to children's amenities and great local schools, there is truly something for everyone in New Braunfels.
Vintage Oaks is a 3,900-acre masterplanned community featuring Texas land for sale from one to 14 acres priced from the $90s and a variety of custom and semi-custom homes, and is the fastest-growing community in the San Antonio area for five consecutive years.
Owners enjoy three pools, a lazy river, children's playgrounds, five miles of nature trails, tennis and basketball courts, sporting fields, and the stunning Tuscan clubhouse. The year-round calendar of events and activities for all ages also includes the Summer Concert Series in Timber Ridge Park, dining out groups, Bunco groups, swim-in movies, yoga classes, Wine Night and more.
The new Fitness Club at Vintage Oaks gives owners a world-class facility right in the community, with 7,800 square feet of space including: large indoor/outdoor classrooms; a lap and fitness pool; Precor cardio and Life Fitness weight equipment; a hot tub; locker rooms; and more than 100 group exercise classes per month including yoga, water aerobics, and boot camps.
For more information, download the community's interactive map below.