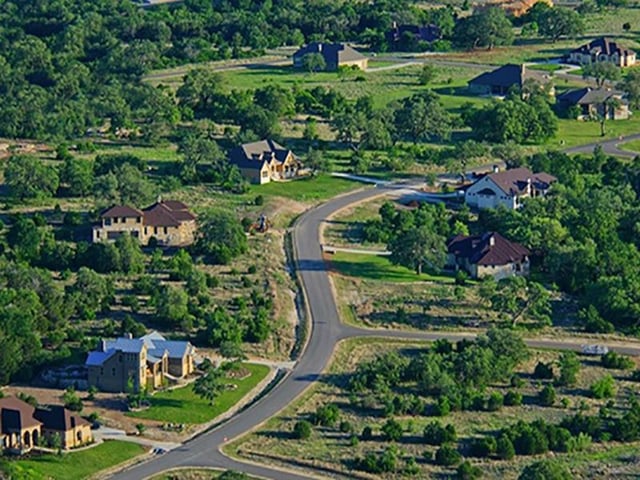 Great acclaim and great popularity. That's been the story of Austin and San Antonio for the last several years, as the two cities have appeared on numerous "Best of" lists, swelled in population, and enjoyed their positions as two of the fastest-growing cities in the nation. And they're not done yet. Fortune just released its list of the Best Real Estate Markets for 2016, with Austin and San Antonio sitting at No. 3 and No. 5, respectively.
"Trulia Housing Economist Ralph McLaughlin cast a wider net when deciding at which home markets interested him most," said Fortune. "He looked at five metrics: strong job growth over the past year, low vacancy rates, high affordability, more inbound home searches than outbound, and a large share of millennials.
The Markets to Watch in 2016 "have strong potential for growth in the year ahead," said Trulia. "Austin, Texas, ranks third on our list because of its strength in two categories: share of millennials and job growth (ranks 3rd in both categories)."
The top 10 list includes:
Grand Rapids, MI-WY
Charleston, SC
Austin, TX
Baton Rouge,LA
San Antonio, TX
Colorado Springs, CO
Columbia, SC
Riverside–San Bernardino, CA
Las Vegas, NV
Tacoma, WA
Growth along the I35 Corridor
Austin and San Antonio's growth have also positively impacted smaller cities around them. The Hill Country, which sits between these two large cities, has experienced tremendous growth with companies and real estate buyers flocking to the area.
New Braunfels is increasingly the city of choice for those who want convenience to the work centers of Austin and San Antonio, with nearby amenities and peaceful, scenic surroundings, and has experienced huge economic and population growth. Already the 13th fastest growing city in the nation, New Braunfels is projected to grow another 36 percent in the next 15 years.
In the past year alone, HEB and Amazon have both announced plans to build locally, creating more jobs in an area that already boasts incredibly low unemployment. HEB is building the first HEB Plus in the city and Amazon is building a new 855,000-square-foot facility in San Marcos with plans to hire up to 1,000 employees.
The New Braunfels real estate market has been equally impressive, with the number of single-family homes sold and median home prices up over last year, and inventory way down. Hill Country masterplans like Vintage Oaks, the fastest-growing community in the area, have accelerated new releases to meet consistent buyer demand for New Braunfels land and Hill Country homes.
For more information about living in the Hill Country, visit Vintage Oaks or click below to view the newest release of Hill Country homesites.