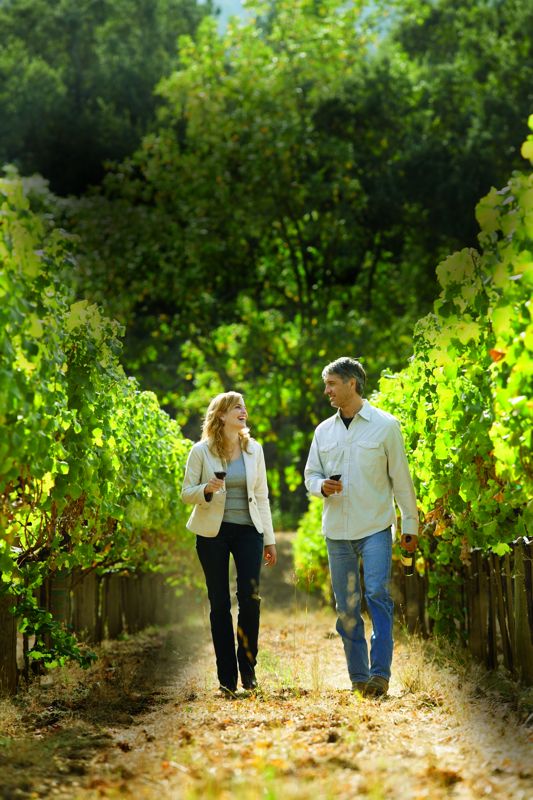 The rains that poured down relentlessly this spring have had a positive effect on Texas Hill Country wineries, with a "banner year for Texas wine grapes expected," according to Texas Fine Wine. "Despite early season hail and a wet late spring in the Hill Country, Texas Fine Wine members predict promising crops at their Hill Country estate vineyards thanks to the recent heat and dry conditions that have promoted quality ripening."
The site notes the return of Viognier, Nero d'Avola, and Sangiovese after two years of weather damaged harvests. David Kuhlken, Pedernales Cellars winemaker, told Texas Fine Wine he expects "the 2015 harvest to be one of the most balanced crops in several seasons," while Bending Branch Winery in Comfort "expects to crush four times the amount of fruit this year compared to previous harvests."
Harsh weather hit much of the state over the spring, causing flooding throughout, but despite some vineyards suffering through drastic conditions, "The net result across the state is that the 2015 is turning out to be a very good year for grape production," said Vintage Texas.
The timing couldn't be better for the wineries of the Texas Wine Trail, which continue to gain national and international esteem, and the visitors that come with them. Forty-six unique wineries stretching from "Austin to Fredericksburg and Lampasas to New Braunfels," comprise the Wine Trail—an area that used to be known by locals only and that has grown into a serious force in winemaking around the world.
Wine Enthusiast named the Texas Hill Country "one of the 10 Best Travel Destinations" and Texas wines have earned international acclaim in several prestigious competitions, most recently taking home 157 medals, including approximately two dozen gold, in the TEXSOM International Wine Awards (TIWA). Texas is now the No. 5 wine-producing state in the country.
The Texas Wine Trail celebrates one of its premier events in October. Texas Wine Month Trail "includes a full complimentary tasting at each winery with a limit of 4 wineries a day and a 15% discount on 3 bottle purchases at each winery.
For more information, visit Vintage Oaks or click below to download the free Hill Country Real Estate Buying Guide.