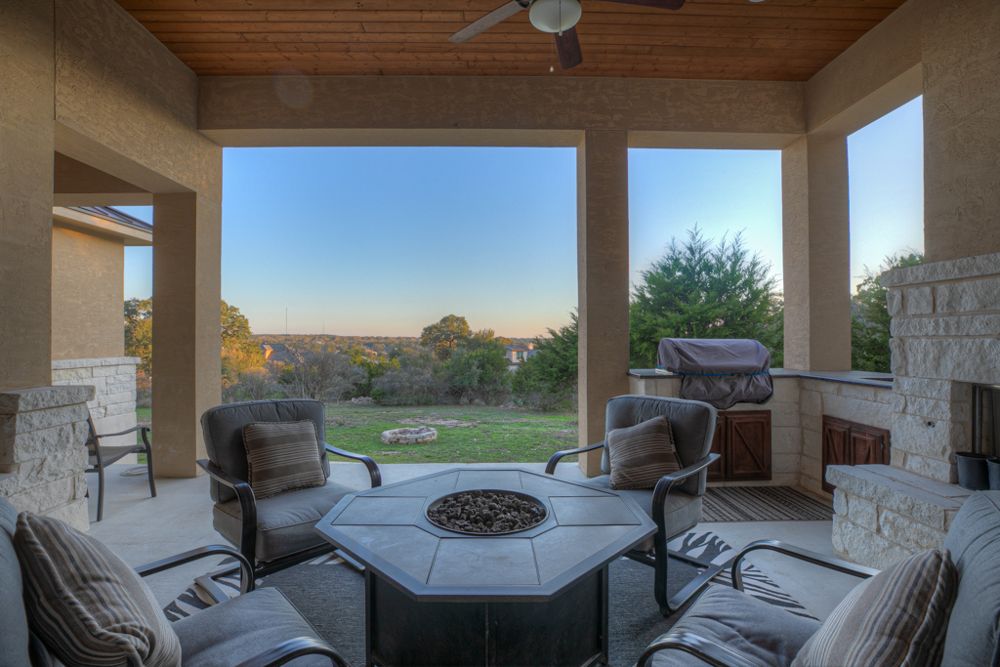 Whether you are making Texas Hill Country your new home or you are a local resident looking to upsize, downsize, or make a small change in location, you are likely facing the decision of whether to buy an existing home or build a new home that completely meets your specific wants and needs. As more people discover the beauty of Texas Hill Country, the population is growing by leaps and bounds. Young families are beginning to build their lives here, and retirees are flocking to the beauty and comfort of the Hill Country landscape.
The choice of whether to buy a home or build one can be difficult. Determining wants, needs, budget, and timeline is a balancing act that can seem intimidating at first. However, if you consider a few key ideas and make your decision with confidence, you will surely be pleased as you enjoy your dream home in the years ahead.
Should I Build?
Many homebuyers know exactly what they want. Some are willing to make compromises and exceptions based on the market and their budget. Others will settle for nothing less than what they desire. If this is the situation you are in, then building a home in Texas Hill Country is the way to go. A homebuilder will be able to design and build a custom home just for you, including all of your specifications.
A brand-new home means that it is built with the latest technology and energy efficiency. You will be able to select every option you want built into the home, as well as the design style you like most. You will also benefit from a floor plan that is laid out just for you and your family, as opposed to having to adjust your lifestyle to an existing layout.
Renovations will not be necessary, as you will choose every detail from appliances and flooring, down to colors, textures, fixtures, and even the most minute design elements that go into your home. The benefit that many homebuyers find in building is that everything is brand new. You will not be using appliances and fixtures that previous residents have used, there is no need to worry about what stains and debris may be deep in the carpets, and many of your new items will include warranties in case something does go wrong.
The best part of deciding to build is that the process is easier, quicker, and less expensive than many people believe it to be. Vintage Oaks is happy to help you in selecting a builder who is perfect for you, through their Builder Match program.
Is it Better to Buy?
Texas Hill Country is becoming a popular destination for all demographics. Buying an existing home here is a viable option for many people on the hunt for a home. Vintage Oaks is a beautiful master-planned residential community that gives homebuyers the ability to go custom without the wait involved with building a new home. Their lower-maintenance community, The Grove, is a wonderful option for anyone looking for less acreage to maintain. This neighborhood offers brand-new homes that have never been lived in and with a smaller footprint.
Existing homes also come in a variety of price points, so choosing one that fits your budget is sometimes easier than running up a large tab, building a home with everything you may think you need. There are many customization options available to update your home and make it fit your custom needs without the wait of building. Another plus is that you can upgrade the home as time and budget allow; With a little patience, you can see your home transform into your unique creation in just a few years.
Whether you choose to build a new home in Texas Hill Country or buy a beautiful existing home, you will no doubt be pleased with this exciting life event. If you keep these considerations in mind as you approach the idea of buying a home, you will reach the best decision for you on whether to buy or to build. Vintage Oaks can help you find the perfect home for you, or a builder who can design your dream home in the scenic beauty of Texas Hill Country.
About Vintage Oaks
Vintage Oaks is a 3,900-acre masterplanned community featuring Texas land for sale from one to 14 acres priced from the $90s and a variety of custom and semi-custom homes, plus spectacular Hill Country views and towering oak trees. Owners enjoy amenities including three pools, a lazy river, children's playgrounds, five miles of nature trails, tennis and basketball courts, sporting fields, and the stunning Tuscan clubhouse. The year-round calendar of events and activities for all ages includes the Summer Concert Series in Timber Ridge Park, dining out groups, Bunco groups, swim-in movies, yoga classes, Wine Night, Halloween Trunk-or-Treat, and the annual holiday event in the community, complete with a snowy sledding hill.
The new Fitness Club at Vintage Oaks gives owners a world-class facility right in the community, with 7,800 square feet of space including: large indoor/outdoor classrooms; a lap and fitness pool; Precor cardio and Life Fitness weight equipment; a hot tub; locker rooms; and more than 100 group exercise classes per month including yoga, water aerobics, and boot camps.
The fastest-growing community in the Hill Country for five consecutive years, Vintage Oaks has no city taxes and offers the ability to choose your builder and build when you're ready.
You can view videos and images of the newest property release below.