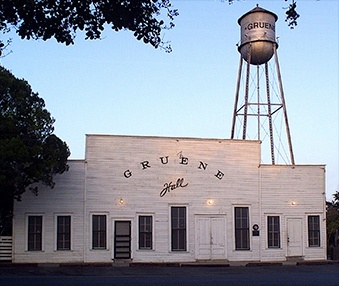 Located in South Central Texas, Comal County serves as the gateway between the Blackland Prairies and the Texas Hill Country. While the county has always been a relatively popular place to live with its proximity to both San Antonio (29 miles) and Austin (45 miles), Comal County has seen a relative boom in population in recent years. Comal County is the second-fastest-growing county in the nation, according to the US Census Bureau.

As the Comal County seat and largest city, New Braunfels is a great representation of the county and Texas Hill Country. With its wide variety of cultural activities, restaurants, shopping, and recreational opportunities, there are numerous reasons to live in New Braunfels. However, if you're unconvinced, consider the advantages posed by these little-known secrets about Comal County.

1. Comal County Rests Near the Balcones Escarpment

You've likely heard of the Texas Hill Country and its scenic rolling hills, lush grasses, and natural springs—primary reasons to live in New Braunfels. However, did you know that the source of all this natural beauty is none other than a geologic fault zone known as the Balcones Escarpment? At some point in the Tertiary geologic era, pressure from land in the Gulf caused warping throughout the area, exposing underground water sources and creating the natural springs and famous hill country we know today.
2. Spanish Explorers Once Built a Mission Here

Although both the Spanish and French explored the area during multiple expeditions, none took hold until the mid-1700s. In 1756, Spanish authorities created the Nuestra Senora de Guadalupe Mission to bring Christianity to the Waco and Tonkawa tribes. Run by two friars, the mission was only in existence a short two years before the Spanish decided to dismantle it rather than adding protections for what they believed was an impending Comanche raid. Now, nothing remains of the mission except for a sign.

3. The Reason Behind All That German Heritage

One of the most unique things about Comal County is also one of the best reasons to live in New Braunfels and the surrounding area—the expansive German heritage. The boom in German population began with Prince Carl of Solms-Braunfels' purchase of thousands of acres of what would become Comal County, and a German society of nobles sponsored the emigration of over 7,000 Germans to the area. In the mid-1800s, thousands more German settlers came to the area, founding New Braunfels, and inspiring the rich German heritage that led to Texas' largest Weinachtsmarkt and Oktoberfest celebrations.

4. Texas Hill Country Homes With Resort-Style Amenities
Nestled between a vibrant town and the scenic, rolling hills of the Texas Hill Country is one of the best reasons to live in New Braunfels—the Vintage Oaks community. This 3,900-acre community boasts one of New Braunfels best-kept secrets—resort-style amenities including pools, a lazy river, miles worth of hiking and walking trails, a fitness club, multiple sports fields, and playgrounds. Families, retirees, young couples, and more can take advantage of affordable luxury right in New Braunfels.

For more information about our master-planned community, pre-planned and custom-built homes, and acres of land with Hill Country views, speak with a Vintage Oaks professional. Contact us at your earliest convenience.

Resources:
http://herald-zeitung.com/community_alert/article_c1c49a10-6231-11e9-8558-9fd2c5d29cee.html
https://www.tshaonline.org/handbook/entries/comal-county
https://www.tshaonline.org/handbook/entries/balcones-escarpment
http://texasmissionguide.com/the-missions/mission-nuestra-senora-de-guadalupe/