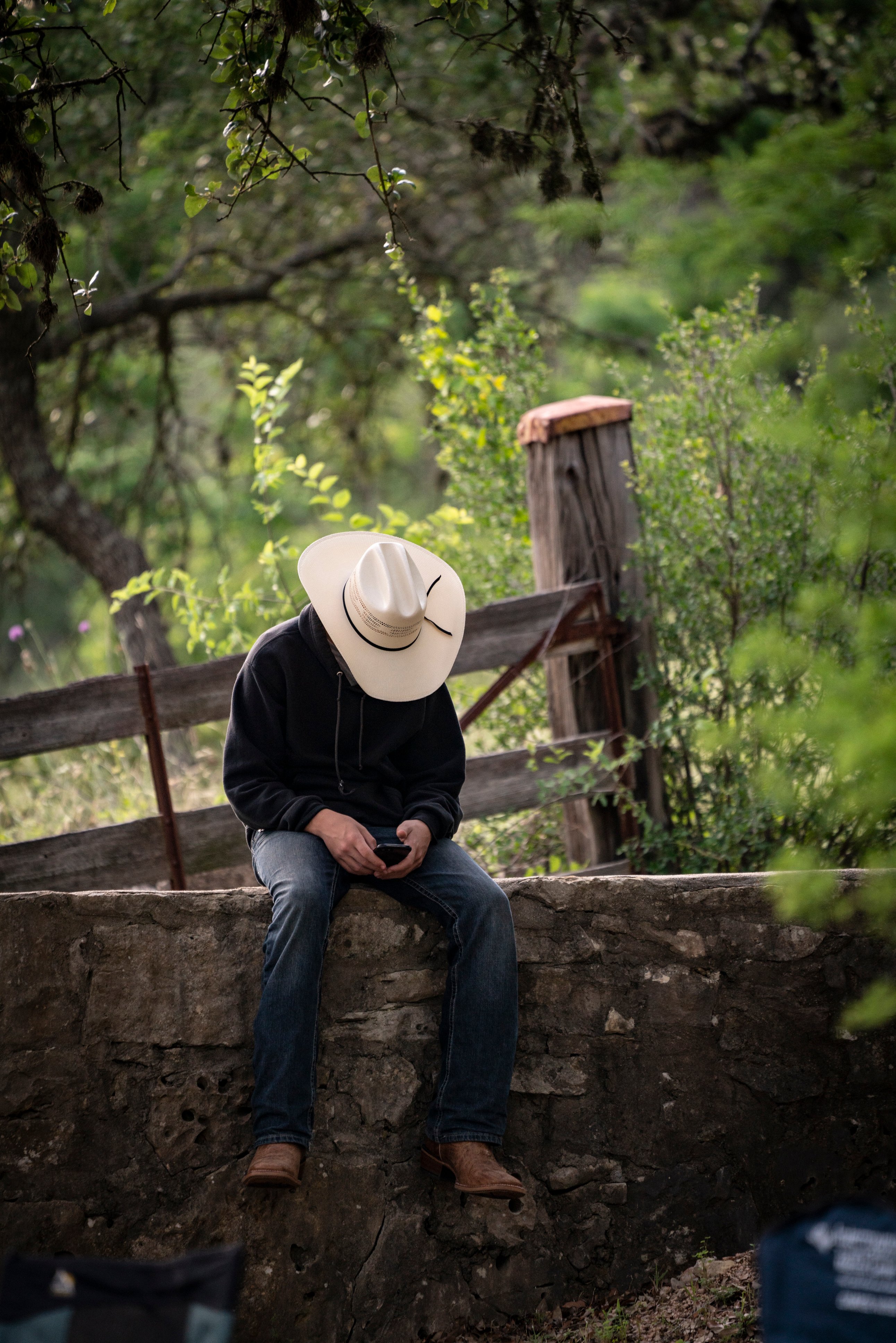 The community came out in force for the first Vintage Oaks Summer Concert Series show of the year, featuring Jason Eady. Check out the pictures and video in our Gallery in anticipation of the next concert, which features country star Bri Bagwell performing at the community's Timber Ridge Park on Wednesday, June 12.
The concert starts at 7pm, but you'll want to arrive early to claim the best spot on the lawn or grab a swing under the towering oak trees. This Hill Country's favorite live music event is family friendly and BYOB, but pets must stay at home.
About Bri Bagwell
Bagwell is one of country music shining stars, the rare artist who captivates a crowd with music she writes herself. Born and raised in Las Cruces, NM, Bagwell is a University of Texas alum who discovered music at an early age. AllMusic calls her "a contemporary country artist with a honky tonk heart and a romantic streak," noting how her impressive touring schedule and "independently released recordings" have helped build her considerable fan base.
"A fixture on the Texas Country scene, Bri has seen her audience grow and diversify as she has progressed through the musical landscape," according to her website. On her latest album, "Each song takes on an autobiographical life of its own, but comes together in a cohesive image of the woman that sings them.
Space is limited for the Vintage Oaks 2019 Summer Concert Series and these events tend to bring out the whole community, so please RSVP today for the kickoff show.
The Summer Concert Series is one of many ways Vintage Oaks brings neighbors together. Owners love being able to mingle with friends and neighbors, sing along, dance to the tunes, and watch the kids play, while enjoying the incredible scenery at Timber Ridge Park. Sunsets from here are legendary.
Vintage Oaks events
The Vintage Oaks 2019 Summer Concert Series is just one of the year-round events that entertain owners and give them great opportunities to meet their neighbors. The community calendar includes outings and activities for all ages, including swim-in movies, an annual Easter Egg Hunt, a Halloween event, and the Christmas sledding party. In addition, there are numerous groups and clubs that have formed in the community, surrounding activities such as dining out, playing Bunco, and wine tasting groups.
For more information, visit Vintage Oaks, a 3,900-acre community in New Braunfels right on the Texas Wine Trail with easy access to San Antonio, Austin, and Houston, and highly rated schools. The community offers 1–14 acre homesites from the $90s including newly released properties in The Bluffs, which feature high-elevation homesites with long Hill Country views, and homes from the low $400s. On-site amenities include several pools, a lazy river, five miles of meandering nature trails, and numerous parks, sport courts and ball fields, as well as the Tuscan Clubhouse. The newest amenity is the 7,800-square-foot Fitness Club, offering cardio and weight equipment, an outdoor fitness area, personal training areas, an age-restricted pool, saunas, and an outdoor spa. Vintage Oaks is also the fastest-selling community in the Hill Country for five years.
You can also RSVP for the concert below.