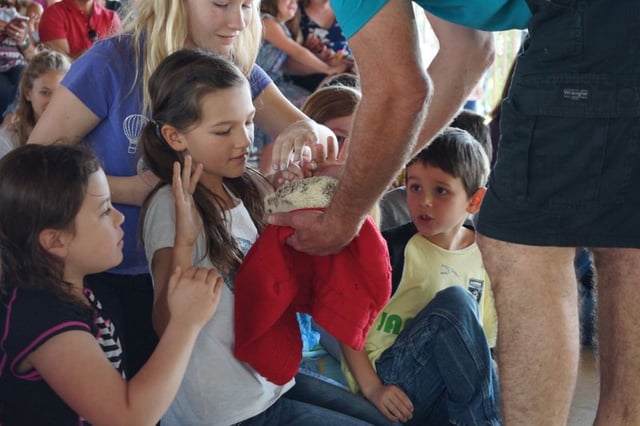 Children of Vintage Oaks had one more reason to be excited about Spring Break, as they ended the week in style with an Exotic Animal Discovery show at the Tuscan Clubhouse Pavilion. Mark with Happy Tails Entertainment was on hand with several animals, providing kids with a fun and educational opportunity during this special Vintage Oaks event. Animals included:
Baako the Lemur

Kuzco the Alpaca

Hasani the African Porcupine

Taz the Bennett's Wallaby

Carino the Patagonian Cavy

Tulio the Kinkajou

Rascal the Hedgehog
After visiting and interacting with the animals, the kids took advantage of the great weather, with many of them jumping in the pool. Everyone in attendance also enjoyed snacks and drinks.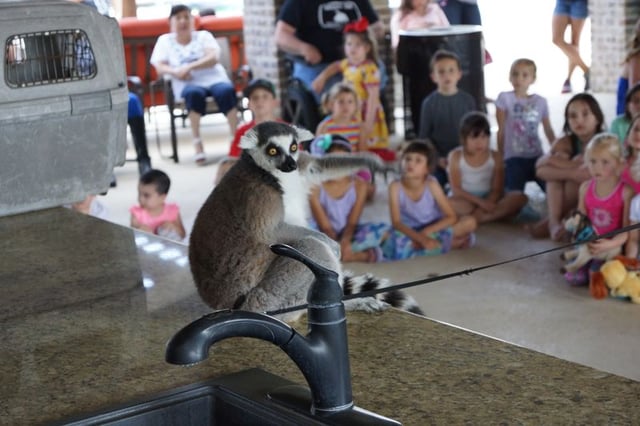 Vintage Oaks offers great Hill Country events and activities all throughout the year, from holiday happenings like Trunk-or-Treat and the annual Christmas Party, to the Summer Concert Series that invites residents to enjoy some of Texas' best homegrown music, plus food, fun, and dancing, at Timber Ridge Park.
That's just one of the many reasons families love Vintage Oaks and so often choose the masterplan when looking to buy land in the Hill Country to build a custom home. Beyond the main pool outside the Clubhouse, Vintage Oaks' amenities also include a tot pool, a lazy river, a playground, neighborhood parks, numerous ball fields, and walking trails. There's more family fun in New Braunfels, with tubing on the Comal and the Guadalupe, Schlitterbahn Waterpark, and abundant Hill Country parks like Fischer Park and Landa Park.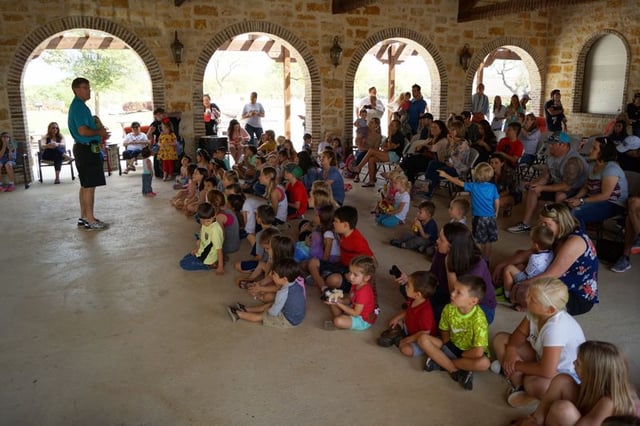 The New Braunfels schools are another huge draw for families, especially in the Comal ISD. Most recently, the acclaimed school district was named to the prestigious Five Star list of the Texas Smart Schools program, the only public school district in the San Antonio metro area to achieve this important designation.
For more information about living in the Hill Country and building a custom home in New Braunfels, visit Vintage Oaks. The fastest-growing community in the area for three straight years, Vintage Oaks is located in the heart of New Braunfels on the Texas Wine Trail, offering a range of Hill Country land for sale as well as semi-custom and custom homes.
Want to see more of the community including events from last year? Check out our 2016 Photo Gallery below.