The House Hunting Tips You Should Believe
After a lot of research and searching, you've found a home you've fallen in love with. Suddenly everyone you know are experienced home buyers who insist on making sure you don't fall prey to the evil seller. Meaghan Agnew of real estate website Trulia, offers some measured advice about what house hunting tips you should take note of and those you should dismiss.
Always Try a Lower Offer First
This house hunting tip may or may not be for your specific situation. Before you make an offer and risk it, do your research. If you've found a property that's perfect in a neighborhood where homes are moving off the market quickly, you might want to consider a more competitive offer.
A real estate agent can help you weigh the cost and benefits of making a low offer. Agents are experts in their field and can help you make informed decisions against the factors you should be considering. How long has the home been on the market? Have any other offers been presented on the home?
Also, there may be contingencies you can add in to sweeten the deal. For example, a seller might be attracted to your lower offer if you have already been through the entire loan approval process.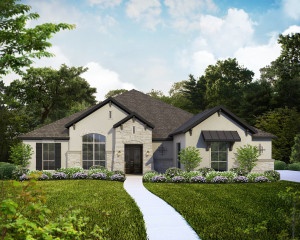 Plan to Live in Your Home for At Least Five Years
A common house hunting tip is that you must find a home you can live in for five years or more because that is how long it takes to build equity in a home. Agnew advises to not think of equity so much as a yearly goal, but instead buy less home than you budgeted for and make an extra house payment per year.
Also, don't let fear of this tip keep you from purchasing a home. If you need to make a quick move, your home can always pay for itself by transitioning to a rental.
Don't Buy the Most Expensive Home in the Neighborhood
Many experts say to stay away from this house hunting tip because the largest home in the neighborhood always depreciates in value. Change your thinking says Agnew, if you need this size of home and can afford it or if you are love with the neighborhood, go for the purchase. However, consult a real estate agent first and make sure you're paying the appropriate price for the home.
Have you done your research and sorted the factual house hunting tips from the fiction? Make plans to visit Vintage Oaks and see our Texas Hill Country home and homesites that fit your needs. Click to view an Interactive Community Map of Vintage Oaks - the Hill Country's fastest-growing community!