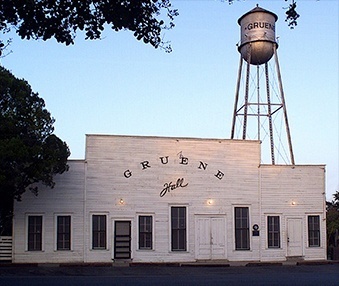 Situated just 32 miles from downtown San Antonio, New Braunfels offers the best of both worlds—access to unrivaled cultural amenities, with the slower pace of country life. As the seat of Comal County, New Braunfels is located in the heart of Texas Hill Country, comprising 44.9 square miles and with a population of nearly 85,000.
The History of New Braunfels
The city was first established in 1845, by Price Carl of Solms-Braunfels, who was the Commissioner General of Germany's Noble Society. Germans began to settle in large numbers in Texas in the mid-19th century. Prince Carl bought two land parcels of what would become the center of New Braunfels for $1,111. The first settlers to the area forded the Guadalupe River in 1844, in the area that is now the Faust Street Bridge. By 1850, New Braunfels was one of the largest cities in Texas, behind only Galveston, San Antonio, and Houston. As you explore New Braunfels, you will see that it still takes steps to preserve its German history.
Things to Do in New Braunfels
In New Braunfels, there is never any shortage of things to do. Whether you enjoy floating on an inner tube surrounded by cypress trees or checking out the budding craft beer scene, New Braunfels offers recreational and cultural opportunities, all a short drive from the bustling nightlife of San Antonio. Try passing the time with one of these local favorites:
Play in a river (or two). New Braunfels is home to two historic rivers, the spring-fed Comal River and the Guadalupe River, which flows to the Gulf. Enjoy paddling, swimming, tubing, and fishing in these temperate bodies of water or take in the local Troutfest, which draws in crowds every February.
Take in Thrills at Schlitterbahn. If natural wonders aren't your style, then aquatic thrill seekers will enjoy this German-themed waterpark complete with waterslides, lagoons, and kid-friendly areas.
Take a tour of the Gruene Historic District. Did you know New Braunfels is home to one of the oldest dance halls in Texas? Boot, scoot, and boogie your way through this charming haunt, which is also home to antique stores and a popular restaurant scene.
Try your hand at spelunking. Natural Bridge Caverns is a short 25-minute drive from New Braunfels and is renowned as one of the best show caves in Texas. Find a cooling reprieve from the summer heat as you take in stalactites, stalagmites, and pools of natural underground water. For beginners, there are 75-minute excursions, while those ready to take on a challenge can enjoy rappelling and climbing through a four-hour version.
Take a Hill Country Safari. Did you know that New Braunfels is home to more than 500 exotic and endangered animals? Visit the Natural Bridge Wildlife Ranch to get up close and personal with zebras, primates, and more.
New Braunfels Facts
New Braunfels is rich in both history and modern culture. Here are a few things you may not know about it:
The City's newspaper, the Herald-Zeitung, is one of the state's oldest. Its earliest circulation dates back to 1852, just eight years after the city's founding. Then, it was simply the Zeitung and was formed by the botanist Ferdinand Lindheimer. Today, the Herald-Zeitung does more than just detail flora, and you can refer to it to learn all about the goings-on around town.
New Braunfels is home to a growing craft beer and wine scene. It's home to three local breweries and Texas Hill Country is touted as the heart of the Texas wine scene. Plan a scenic drive to sip and snack your way through this beautiful part of the country.
Whether you're looking to visit New Braunfels or make it home, you will find ample activities to enjoy. From its rich German roots that echo through downtown or the abundance of recreational and cultural happenings, you will never be able to say you are bored in New Braunfels.
About Vintage Oaks
Vintage Oaks is a 3,900-acre masterplanned community featuring Texas land for sale from one to 14 acres priced from the $90s and a variety of custom and semi-custom homes, plus spectacular Hill Country views and towering oak trees. Owners enjoy amenities including three pools, a lazy river, children's playgrounds, five miles of nature trails, tennis and basketball courts, sporting fields, and the stunning Tuscan clubhouse. The year-round calendar of events and activities for all ages includes the Summer Concert Series in Timber Ridge Park, dining out groups, Bunco groups, swim-in movies, yoga classes, Wine Night, Halloween Trunk-or-Treat, and the annual holiday event in the community, complete with a snowy sledding hill.
The new Fitness Club at Vintage Oaks gives owners a world-class facility right in the community, with 7,800 square feet of space including: large indoor/outdoor classrooms; a lap and fitness pool; Precor cardio and Life Fitness weight equipment; a hot tub; locker rooms; and more than 100 group exercise classes per month including yoga, water aerobics, and boot camps.
The fastest-growing community in the Hill Country for five consecutive years, Vintage Oaks has no city taxes and offers the ability to choose your builder and build when you're ready.
You can view videos and images of the newest property release below.