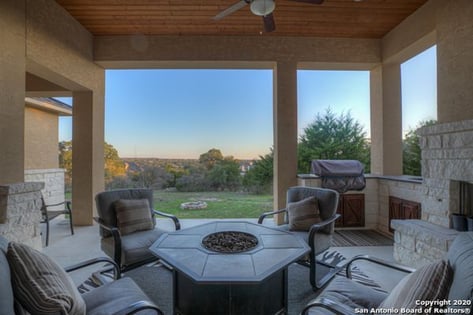 Are you considering relocating to New Braunfels or another portion of the beautiful Texas Hill Country? You're not alone—as more and more Americans (and many others) experience the beauty and rich cultural heritage of the Texas Hill Country, it's consistently listed as a top place in the US to retire.
Why? From the warm, dry summers and the larger cities, to the temperate winters and quaint towns, there's a little something for everyone. Add in the utterly gorgeous natural beauty, rolling hills, and winding roads of Texas Wine Country—plus easy access to other great Texas cities via I-35—the Texas Hill Country is a great place to live.
What You Should Know Before Relocating to New Braunfels and Texas Hill Country
Whether you've recently purchased a home or are still considering your ideal spot for relocation, you'll need to learn as much as you can about the Hill Country—and what it takes to move here—before you get started. To help, we've created this relocation guide.
Need more information on the best places to settle in Texas Hill Country?
Chat with the experts at Vintage Oaks. This iconic Hill Country community features 1- to 14-acre homesites and unbeatable amenities like pools, a lazy river, hiking trails, and more just minutes from New Braunfels' best dining and shopping. Contact us today.
Resources:
https://www.kwhillcountry.com/news/this-is-the-hill-country-iconic-towns-and-cities-that-make-up-the-region/
https://www.kwnewbraunfels.com/news/moving-to-new-braunfels-tx-heres-everything-you-need-to-know/
https://www.jbgoodwin.com/blog/the-ultimate-relocation-checklist-for-moving-to-texas.html
https://www.healthgrades.com/hospital-directory/tx-texas/new-braunfels
https://tea.texas.gov/texas-schools/general-information/school-district-locator
https://moversguide.usps.com/mgo/disclaimer?referral=SEM-exactD-B&kwd=USPSCoA&utm_source=google&utm_medium=cpc&utm_cmpid=274975381&utm_adgid=19995585781&utm_tgtid=kwd-495563127&utm_locintid=&utm_locphysid=1025530&utm_matchtypeid=e&utm_network=g&utm_device=c&utm_adid=305532282621&utm_adpos=&utm_plid=&gclid=Cj0KCQjw4f35BRDBARIsAPePBHylJ8U0Ib5qbIlgTopfLoH4hxpW_u9WmeqwL3SlTxS60tvOcRaKx80aAkQBEALw_wcB