Learn How to Find the Perfect House With These Real Estate Tips
According to the experts, if you plan to buy a house this year now is the time to do it. In the real estate world, home-buying season has begun. Sellers are planting the "For Sale" signs in their front yards faster than you can make a few circles around the neighborhood looking for the newest properties. How can you be the buyer with an edge over the competition?
Christine Ryan Jyoit with LearnVest wrote a recent article for Fox Business after learning the real estate tips from experts that you need to know. One theme that ran throughout every expert opinion? The market is hot and this spring it's going to be very competitive, so be prepared to move fast and move hard in order to snag your next home.
Get In on the Current Low Mortgage Rates
Redfin agent David Yocum gives this tip about the historically low rates; get in now and get the rates that should be affordable for "decades to come." Richard Seaton, vice president at TTR Sotheby's International Realty adds this point, "Most predictions are that the fabulously low interest rates will stay that way through the spring, and that the variety of loan packages available to buyers will continue to multiply."
Now is the time to get a home loan, if forecasts are correct, these low interest rates could rise around the middle of this year.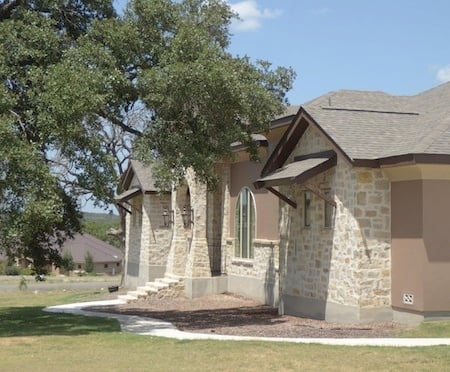 Know What Tricks Will Get Your Offer Accepted
It's not always the highest offer that gets chosen. Seaton suggests including an escalation clause to get a little competitive edge. If another offer is at $405,000, your bid would automatically get bumped to $408,000.
Are there any clauses that you are willing to bypass in your contract? Consider the effects these could have on you before making any of these decisions. If you want to forgo any financial contingency, get fully pre-approved for a loan beforehand. Full preapproval is another real estate tip that could give you the no matter if you write it into your contract or not.
Hit the Streets

What would we do without our favorite search engine? We can find anything online, including our next dream house. However, one surprising real estate tip from the experts is to get out from in front of the computer and hit the streets. According to Seaton, buyers have to be in position to act since inventory still remains tight, also you can't tell a book by it's cover, if you are serious about a certain house you need to see it in person as soon as possible.
These real estate tips don't promise to land you the perfect next property, but these expert opinions can be very motivating to a potential buyer. At Vintage Oaks, we have beautiful home-lot packages and homesites that are available now. Ready to get started? Contact us today.