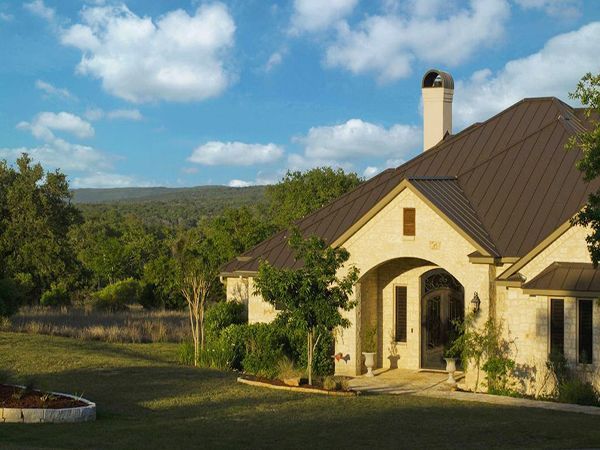 The New Braunfels real estate market has been on fire of late, one of the many reasons the city is No. 2 in the nation for growth. The strong market conditions have only continued to improve, with the latest numbers showing strength in all key areas.
The newest data from the Texas Association of Realtors shows:
Median home price: Up 5% to $235,000
Active listings: Up 12% to 532
Days on market: Down 2 to 60
Single-family homes sold: Up 17.8% to 185
Months of inventory: Same as this time last year at 3.9
These July numbers are indicative of an ongoing pattern in New Braunfels. Data from the most recent quarter showed median home prices in New Braunfels, active listings, and closed sales all up and days on market down in the San Antonio-New Braunfels Metropolitan Statistical Area (MSA).
The popularity of Texas land in the Hill Country also continues to grow. The Wall Street Journal recently called buying land in the Texas Hill Country to build a custom home one of the hottest trends in luxury real estate in Texas, and the Texas Association of Realtors noted that, "The popularity continues to grow for purchasing small tracts of land in Texas for recreation or commercial endeavors. The number of sales and average price per acre went up in 2015, while the average tract size went down."
Economic growth driving population growth
New Braunfels' location between two of the country's most vibrant large cities, Austin and San Antonio, has long driven Hill Country real estate buyers to the area. But employment in the Hill Country, and, specifically, New Braunfels and neighboring San Marcos, offers increasing opportunities to work even closer to home. New Braunfels gained almost 2,000 jobs last year, and with the $14 million HEB Plus newly opened in the city, Canadian-based CGT U.S. Limited building a new manufacturing facility, and the new Amazon facility taking shape in neighboring San Marcos, thousands more should be coming this year.
Ready to learn more about living in the Hill Country? Visit Vintage Oaks, the fastest-growing community in the Hill Country for three consecutive years. Vintage Oaks offers Hill Country homesites from 1 to 14 acres in both gated and non-gated neighborhoods, plus semi-custom and custom homes, together with an abundance of resort amenities including multiple pools, a lazy river, walking trails, ball fields, and a Tuscan Clubhouse. For more information, visit Vintage Oaks or click below to start your search for a Hill Country dream home.