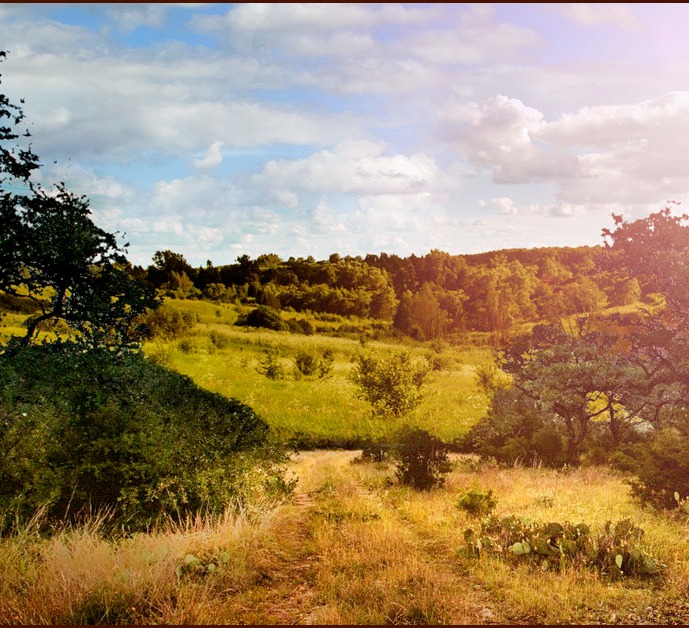 If you're looking to buy land in Texas Hill Country, you're not alone! This idyllic area between Austin and San Antonio is one of the most popular spots in which to buy Texas land and build custom homes in the state. And it's also chock full of so many scenic and special spots it's hard to know where to even begin. When it's time to get serious about your land purchase, here are some top tips for making the right decision.
Think about the location
You may not know where in the Hill Country you want to live when you first set out on your search, but you probably have some idea of how you want to live. Asking yourself a series of questions will help you narrow down your options:
Do you need to live near the grocery store and other service or do you want to be more remote?
Are schools important?
What kind of views and topography are you looking for?
Do have specific needs in terms of the type of acreage you want or home you intend to build?
How much commute is too much commute?
Keep in mind that the more you can pinpoint what you do want and what you don't want when you buy land in Texas Hill Country, the easier it will be to find the perfect spot for you.
Work with a real estate agent
Even if you already know where you want to buy land in Texas Hill Country, working with a knowledgeable real estate agent is key. Companies like Vintage Oaks Realty in New Braunfels help buyers navigate the land purchase, exploring different cities and communities and helping them narrow down the seemingly unlimited options. For those who do have a particular city or even community in mind, working with Vintage Oaks Realty can also help you find land that is not yet listed on the MLS, which gives you more options and an edge in competitive markets.
Explore different communities
The Hill Country is filled with masterplanned communities that offer Texas land for sale. But no two communities are the same. A real estate agent can also help you figure out which ones might better suit your needs, but the more you can filter out the ones that don't work, the easier it will be to land on the one that will. Two important things to think about: whether or not you care if there is a POA and what kind of on-site amenities are important to you.
Choosing the right size lot
Once you've begun to zero in on the location and the specific community, it's time to find your perfect homesite. Want to be near the pool, on a cul-de-sac, on a hilltop, or behind gates? With those specifications, you're getting closer to being able to buy land in Texas Hill Country. Now it's time to think about the house you have in mind, and the topography you want it to sit on. Dreaming of a rambling ranch? How about a property that will allow you to create a walk-out basement? The sales professionals in the communities you are considering can be helpful in guiding you toward individual lots that will meet your needs, and keep you on budget.
Work with a builder
Your location and your lot are only two-thirds of the equation when you buy land in Texas Hill Country. You need a great builder, too. If you have not already chosen a builder by the time you choose your lot, check out Vintage Oaks' Builder Match Program, a complimentary service designed to assist Vintage Oaks landowners in finding the right homebuilder through reviews of previous Vintage Oaks landowners.
For more information and to learn more about how to buy land in Texas Hill Country, visit Vintage Oaks. This community features 1 to 14 acre homesites, custom and builder homes, and famed resort-style amenities including multiple pools, a lazy river, miles of trails, parks, sport courts and ball fields, and the Tuscan Clubhouse. The new 7,800-square-foot Fitness Club has added cardio and weight equipment; indoor and outdoor classroom space; an outdoor fitness area; personal training areas; an age-restricted pool; Saunas; an outdoor spa; and locker rooms. You can also learn more about building your dream home below.