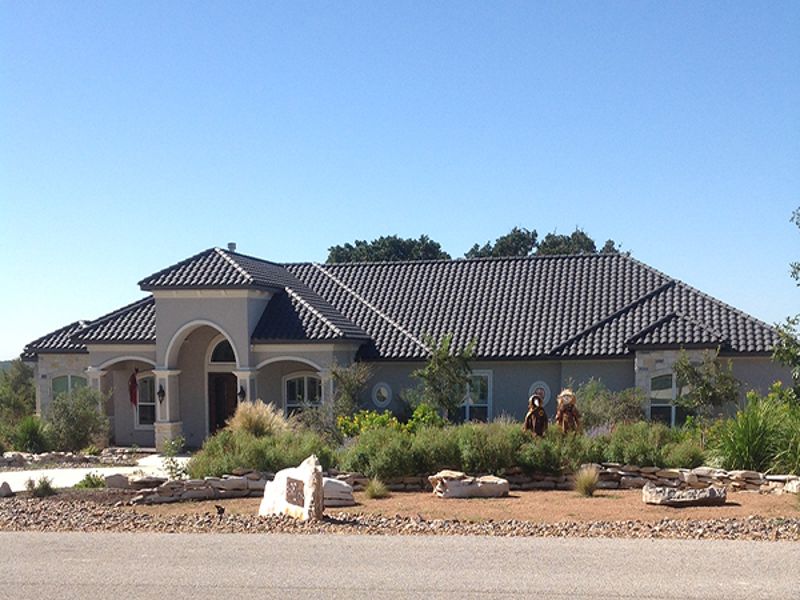 Your custom home builder is an integral part of your home design team. They will help you finalize a budget and stick to it throughout the building process. One of the tasks they will oversee is managing all subcontractors involved in the design and building of your new home. They are knowledgeable in all building systems and will make sure work is executed in a timely and efficient manner. Your custom home builder also tracks all costs in the construction of your home, submits the pay request to the bank, and provides lien release waivers for all completed work.
Once your designer files for and obtains the building permit, the homebuilder becomes your liaison between building inspectors, the design team, and governing jurisdictions. They will obtain and manage all approvals, inspections, and the certificate of occupancy. In addition to this, they order, check, and accept all your building materials and components.
After your home is built, the designer reviews the project for any shortcomings and the builder works with subcontractors to resolve any issues that may arise. Once everything is complete and the city has finished its inspections, the homebuilder delivers the project to the owner and provides education on the operation and maintenance of the house.
Finding a custom homebuilder in Texas Hill Country is not a difficult undertaking. The area is growing at a rapid pace, and builders are there to ensure the population growth continues smoothly. You can find homebuilders through a simple Google search, but asking friends, co-workers, relatives, lenders, realtors, and checking with the community in which you hope to build is your best bet. Vintage Oaks is a prime location in the Hill Country, and Perry Homes at Vintage Oaks is one of the area's premiere homebuilders.
Before choosing a builder to trust with your dream home, be sure to do some research first and ask the right questions. You will want to make sure your builder has the time, monetary resources, interest, organization, experience, and communication skills to execute all tasks involved in the construction of your new home.
Create a list of interview questions before meeting with a potential home builder for the first time. Some important questions to ask include:
What methods will you use to establish the cost of my new home?
Are you equipped and able to build the style and quality of home that I am seeking?
Who will supervise the construction of my new home?
May I meet the project manager who will be overseeing the project?
How long do you foresee the construction process taking?
How do you service your warranty once my home is completed?
Documents that the homebuilder should provide to you include a sample contract, a sample budget, a sample draw request to the lending institution, a sample lien release and description of your rights, a sample construction schedule highlighting timeline and milestones, a sample change order request and description of this process, a sample warranty, and a sample maintenance and operation manual.
Be sure to also check references and ask them questions regarding their satisfaction with various aspects of the building process. Check the builder's credentials and their standing with the Better Business Bureau and State Contractors Board. Make sure your builder is financially secure by checking credit rating agencies. In addition to this research, have a construction law attorney review and edit your contract so that it meets your specific needs. Never sign a contract until you fully understand everything you are signing and agreeing to.
Lastly, take a look at this list of red flags to be wary of when selecting a homebuilder:
The builder asks for a large down payment
There is no written contract
The price seems too good to be true
The builder's work history is unclear
The builder does not provide an estimate
The builder uses high-pressure sales tactics
There are unresolved claims from the Contractor's Board
The builder does not carry insurance
The builder offers you a low rate in exchange for using your home for marketing purposes
Builder references are not provided or cannot be verified
The builder gives a very general estimate that lacks detail
If you follow these simple guidelines, do your research, and watch out for red flags, you are sure to find a homebuilder in Texas Hill Country to satisfy your wishes and help you create the home you dream of.
About Vintage Oaks
Vintage Oaks is a 3,900-acre masterplanned community featuring Texas land for sale from one to 14 acres priced from the $90s and a variety of custom and semi-custom homes, plus spectacular Hill Country views and towering oak trees. Owners enjoy amenities including three pools, a lazy river, children's playgrounds, five miles of nature trails, tennis and basketball courts, sporting fields, and the stunning Tuscan clubhouse. The year-round calendar of events and activities for all ages includes the Summer Concert Series in Timber Ridge Park, dining out groups, Bunco groups, swim-in movies, yoga classes, Wine Night, Halloween Trunk-or-Treat, and the annual holiday event in the community, complete with a snowy sledding hill.
The new Fitness Club at Vintage Oaks gives owners a world-class facility right in the community, with 7,800 square feet of space including: large indoor/outdoor classrooms; a lap and fitness pool; Precor cardio and Life Fitness weight equipment; a hot tub; locker rooms; and more than 100 group exercise classes per month including yoga, water aerobics, and boot camps.
The fastest-growing community in the Hill Country for five consecutive years, Vintage Oaks has no city taxes and offers the ability to choose your builder and build when you're ready.
You can view videos and images of the newest property release below.