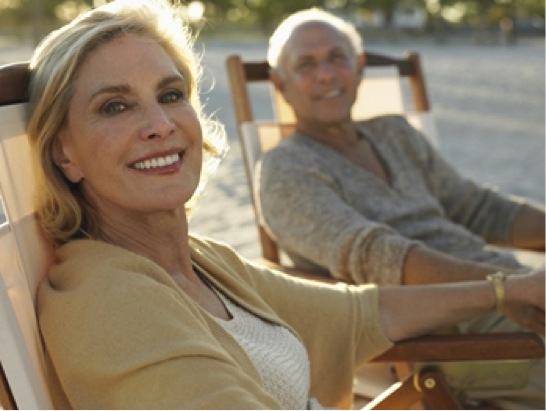 If your parents are at or nearing retirement age, they are likely thinking of making a move to a more temperate climate. You are probably trying to sway them towards a vibrant, growing community where you can visit and enjoy everything the area has to offer, while spending time with the ones you love. We all know that Florida is the traditional place for retirees and snowbirds, but this is not always suitable for every retiree. If you haven't considered Texas Hill Country as a retirement spot for your parents, now is the time to take a look at everything this area has to offer.
Forbes listed Texas Hill Country cities like Fredericksburg and Austin on its list of the 25 Best Places to Retire—and with good reason. When compiling this list, Forbes searches through data on over 400 cities from every state. A big part of what they look at is the economic climate of the cities they consider. Home prices, cost of living, and tax climate weigh heavily in their decision for the top 25.
If you want to see your parents moving to an area with low crime rates, warm temps, above-average air quality, easy walkability and bicycling ratings, an affordable median home price, and average cost of living, Forbes' suggestion of Austin and Fredericksburg are ideal choices. The nearby city of New Braunfels has also been considered one of the best places to retire by Time Money. It is one of the fastest-growing cities in the country and offers many opportunities for a post-retirement encore career.
The area is a hub for large employers, meaning the economy is thriving. It's also an easy trip to bigger places like Austin and San Antonio. Just a few years ago, the city of San Marcos, which is adjacent to New Braunfels, was the top city on Forbes' list of best places to retire. They cited the city's optimal climate, low cost of living, and booming economy.
Once you have planted the seed of Texas Hill Country in your parents' mind and it begins to grow, the next step is finding an ideal community in the area where they can buy or build their home. Vintage Oaks is the place they want to be. It is the fastest-growing area in the Hill Country for over five years, and one of the area's most rapidly expanding retirement destinations. Abundant acreage options allow retirees to buy land and create a custom-built retirement dream home at popular communities like Vintage Oaks. Homes sit on properties ranging from smaller lots in The Grove all the way up to 14-acre horse pasture estates in Vineyard Ranch. Gated and non-gated communities are available, and homes are built by some of the area's premier home builders.
There are many reasons retirees choose Vintage Oaks for their new home. Some enjoy the amenities including tennis courts, pools, the lazy river, sports fields, the Fitness Club, and the Tuscan Clubhouse. This venue hosts events and activities year-round. Others choose Vintage Oaks for its incredible natural beauty. Hiking trails wind throughout the community, affording gorgeous views off the rolling hills, mature oaks and flora, rivers, lakes, and streams. There are numerous recreational activities in Vintage Oaks and the surrounding areas to keep your parents active and enjoying their favorite hobbies and interests. There are also superb restaurants, world-class entertainment, museums, shopping, and cultural experiences to keep them happy for years to come.
Perhaps the best thing about Texas Hill Country and Vintage Oaks is the quality of life and community spirit enjoyed here. Neighbors are friendly and easy to get along with. People in the neighborhood are not limited to one specific demographic. There are all types of people living around you, from young single homeowners, to budding families, to middle-aged and retired persons. Your parents are sure to find friends they can relate to and enjoy being neighbors within Vintage Oaks.
About Vintage Oaks
Vintage Oaks is a 3,900-acre masterplanned community featuring Texas land for sale from one to 14 acres priced from the $90s and a variety of custom and semi-custom homes, plus spectacular Hill Country views and towering oak trees. Owners enjoy amenities including three pools, a lazy river, children's playgrounds, five miles of nature trails, tennis and basketball courts, sporting fields, and the stunning Tuscan clubhouse. The year-round calendar of events and activities for all ages includes the Summer Concert Series in Timber Ridge Park, dining out groups, Bunco groups, swim-in movies, yoga classes, Wine Night, Halloween Trunk-or-Treat, and the annual holiday event in the community, complete with a snowy sledding hill.
The new Fitness Club at Vintage Oaks gives owners a world-class facility right in the community, with 7,800 square feet of space including: large indoor/outdoor classrooms; a lap and fitness pool; Precor cardio and Life Fitness weight equipment; a hot tub; locker rooms; and more than 100 group exercise classes per month including yoga, water aerobics, and boot camps.
The fastest-growing community in the Hill Country for five consecutive years, Vintage Oaks has no city taxes and offers the ability to choose your builder and build when you're ready.
You can view videos and images of the newest property release below.