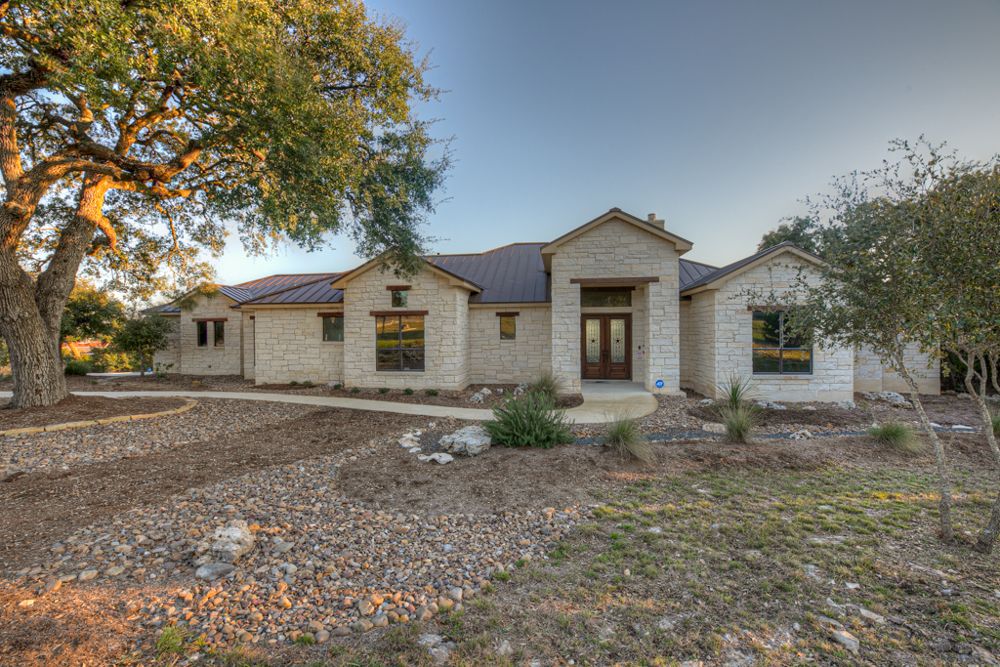 The time has arrived. You may be a first-time homebuyer who is finally taking the plunge. Perhaps you are a commuter seeking a shorter drive, or you have a growing family and need a larger home to meet your needs. Maybe you are an empty-nester looking to downsize for retirement. Whatever the case may be, you are on the hunt for the perfect home to buy…and it is winter. This can be of great benefit to you in many ways. Here are some things to keep in mind as you begin the process of finding your perfect little corner of the world when buying a Texas home.
Mortgage Interest Rates
Mortgage rates fluctuate constantly, so it is best to stay up-to-date on the current market. A point or two in mortgage rates may seem small, but it can mean significant savings over the life of your home loan. Lower mortgage interest rates save you money as you work toward paying off your loan.
Low Home Prices
The winter months often have lower home prices than any other time of the year. Supply and demand for homes are both lower during the winter than during the rest of the year, due to the simple reason that people tend to stay inside more in the winter. This can translate to big savings on your purchase if you use it to your advantage. Median home prices tend to be lower in the winter and then make a jump in the spring. Another bonus of winter shopping is that less competition from other buyers means a lower chance of a bidding war that could drive up the price of your dream home. Winter sellers are generally motivated and serious about selling their house. The lull in demand means that the seller is often more likely to accept an offer that they may refuse when there is more competition.
Home Endurance
Yet another benefit of buying a home during the winter is seeing how the house handles the harsher elements. Checking homes out during rough weather really allows the buyer to witness the durability of the home in real time. This can greatly affect the decision to purchase your home and can give the buyer a little leverage when negotiating the price with the seller. You may dread going out into the cold to search for your home, but falling in love with it during the roughest weather season likely means you will love it even more when the sun is shining and the flowers are in full bloom.
Winter may not seem like the ideal time for home shopping at first, but when you consider the benefits you can reap from a winter purchase, the decision becomes clear. Keep these few tips in mind as you shop for your new home.
Budget
Once you have calculated your budget for the home of your dreams, be sure to keep it set in stone. Lower home prices during the winter are truly a blessing, but don't let the bargains tempt you into spending more than you can afford. A good rule of thumb is to keep your monthly mortgage payment at 25% or less of your take-home pay.
Negotiations
The lack of competition among buyers in the winter means that you can be confident in your negotiations. Sellers are more likely to work with buyers, so remember to include any home inspection issues as you consider what to offer on the home you select.
Taxes
You should always consult your accountant or a trusted expert at tax time when you have purchased or sold a home. Tax situations can become complicated, and it is always best to make sure you get every credit and deduction you have earned.
About Vintage Oaks
Vintage Oaks is a 3,900-acre masterplanned community featuring Texas land for sale from one to 14 acres priced from the $90s and a variety of custom and semi-custom homes, plus spectacular Hill Country views and towering oak trees. Owners enjoy amenities including three pools, a lazy river, children's playgrounds, five miles of nature trails, tennis and basketball courts, sporting fields, and the stunning Tuscan clubhouse. The year-round calendar of events and activities for all ages includes the Summer Concert Series in Timber Ridge Park, dining out groups, Bunco groups, swim-in movies, yoga classes, Wine Night, Halloween Trunk-or-Treat, and the annual holiday event in the community, complete with a snowy sledding hill.
The new Fitness Club at Vintage Oaks gives owners a world-class facility right in the community, with 7,800 square feet of space including: large indoor/outdoor classrooms; a lap and fitness pool; Precor cardio and Life Fitness weight equipment; a hot tub; locker rooms; and more than 100 group exercise classes per month including yoga, water aerobics, and boot camps.
The fastest-growing community in the Hill Country for five consecutive years, Vintage Oaks has no city taxes and offers the ability to choose your builder and build when you're ready.
You can view videos and images of the newest property release below.