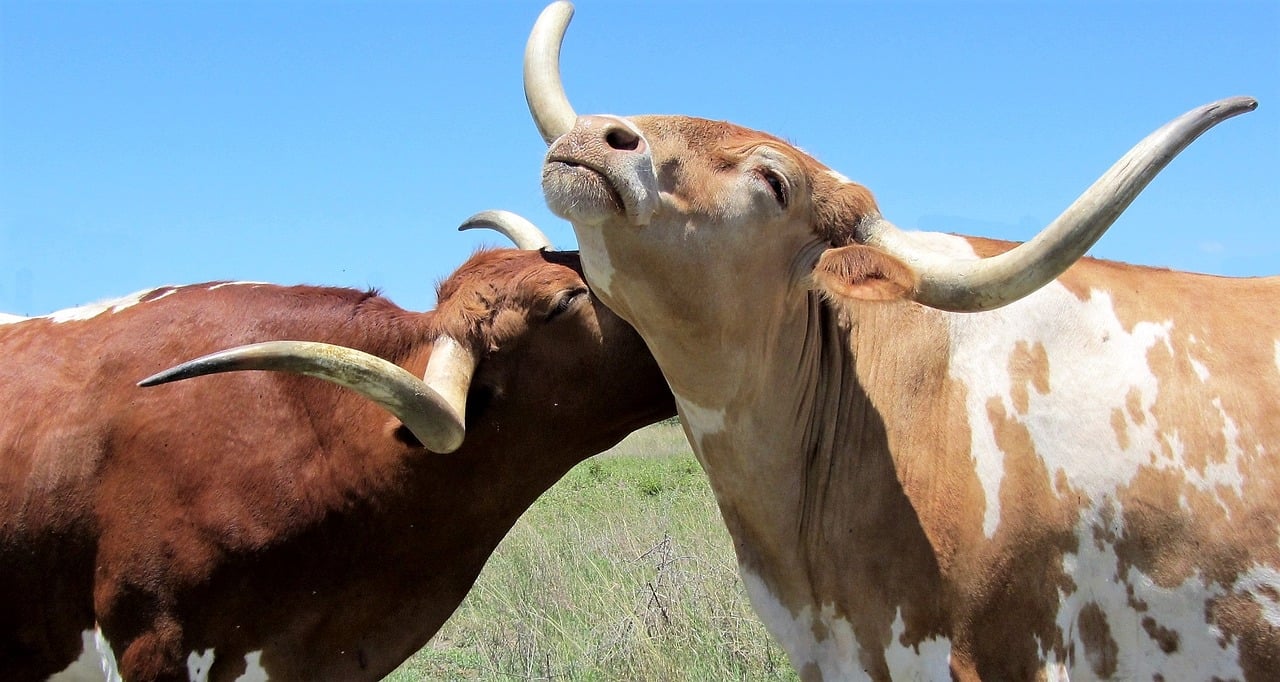 For a resort getaway unlike any other, check out the Dixie Dude Ranch. To the west of New Braunfels and 19 miles from Medina Lake, this all-inclusive resort offers an experience you'll never forget. With 725 acres of Texas pastureland only five miles from the Hill Country State Natural Area, the Dixie Dude Ranch is the ideal place to enjoy a slice of ranch life with all the amenities you would expect from an all-inclusive resort experience.
What Does the Dixie Dude Ranch Offer?
In the modern fast-paced world, it can feel impossible to get away from technology and constant bombardment from advertisements and the omnipresence of social media. The Dixie Dude Ranch offers an escape from all of that in a rustic, peaceful setting with lots of family-friendly fun. You won't find any televisions in the ranch's cabins, and the resort does not have cellular service. What you will find instead are unforgettable experiences in the rustic Texas Hill Country, friendly service, great food, and a look at life on a real ranch.
You and your party will find all the amenities you would expect at a major resort with a family-style atmosphere. Some of the most popular amenities include a large swimming pool complete with hot tub, indoor and outdoor dining areas where staff serve family-style meals, a seasonal fishing pond, and a souvenir shopping center.
If you're planning to stay with your party for a few days, you have a variety of lodging options to choose from, including cabins, cottages, and rooms in the Ranch Headquarters. The Dixie Dude Ranch offers several types of accommodations to suit your party's needs, including duplex cabins with 20 separate units, two-story, bunkhouse-style lodgings, cottages, and lodge rooms. Every accommodation comes with private bathrooms, air conditioning, and vented heating, and some of them have fireplaces for enjoying the cooler weather in comfort. Guests can choose from intimate one and two-person accommodations or family-style units that sleep four or more.
Dining at the Dixie Dude Ranch
One of the best things about a stay at the Dixie Dude Ranch is the food. Three times each day, you and your guests can enjoy rustic, healthy, Texas-sized portions of family-style foods. Enjoy your meals in the ranch's chow hall but be ready for occasional cowboy-style breakfasts outdoors and outdoor barbecues.
On Saturday evenings, you can enjoy Texas barbecue with ribs, pork sausage, and brisket. On Sundays, ranch chefs prepare Southern fried chicken with mashed potatoes and homemade dinner rolls.
Things to Do at the Dixie Dude Ranch
This tranquil spot in the Texas Hill Country offers more than just relaxation and scenic views. The Dixie Dude Ranch is the perfect place to experience the ranch life in more ways than you might expect. Enjoy catch-and-release fishing with provided gear in the seasonal fishing pond or spend a day horseback riding or hiking through the Ranch's many trails and pastureland. Other activities include hiking, hayrides, campfires, dancing, and lots of other Western-themed activities for all ages.
You can also enjoy volleyball, basketball, tetherball, washers, ping pong, and horseshoes. The hiking trails are fantastic places to explore and search for fossils and arrowheads. History lovers should be sure to check out the century-old barn and the Range War Cemetery.
If you're coming to the Dixie Dude Ranch for relaxation, accommodations are complete with comfortable porches to take in the scenery, but you can also enjoy a professional massage from one of the ranch's licensed masseuses. The Dixie Dude Ranch is also very close to many favorite local attractions like the Bandera Gun Club and the Lost Maples State Natural Area.
A Unique Experience in the Texas Hill Country
One of the best parts about a vacation at the Dixie Dude Ranch is you have the chance to experience a simpler side of life without all the distractions of the modern world. If you have a high-stress, fast-paced job, the Dixie Dude Ranch can offer the tranquil respite you need to tackle your next week of work with renewed energy and a calmer mind.
The staff at Dixie Dude Ranch are well-known for accommodating various personal needs, so don't worry about making your trip a personal one with the help of the dedicated staff. The Dixie Dude Ranch is one of the most beautiful resorts in Texas that offers a glimpse of rustic frontier living.
For more information, visit Vintage Oaks. Vintage Oaks is a 3,900-acre masterplanned community featuring acreage properties from one to 14 acres priced from the $90s and a variety of custom and semi-custom homes, and is the fastest-growing community in the San Antonio area for five consecutive years.
Owners enjoy three pools, a lazy river, children's playgrounds, five miles of nature trails, tennis and basketball courts, sporting fields, and the stunning Tuscan clubhouse. The year-round calendar of events and activities for all ages also includes the Summer Concert Series in Timber Ridge Park, dining out groups, Bunco groups, swim-in movies, yoga classes, Wine Night and more.
The new Fitness Club at Vintage Oaks gives owners a world-class facility right in the community, with 7,800 square feet of space including: large indoor/outdoor classrooms; a lap and fitness pool; Precor cardio and Life Fitness weight equipment; a hot tub; locker rooms; and more than 100 group exercise classes per month including yoga, water aerobics, and boot camps.
Learn more about Hill Country land below.