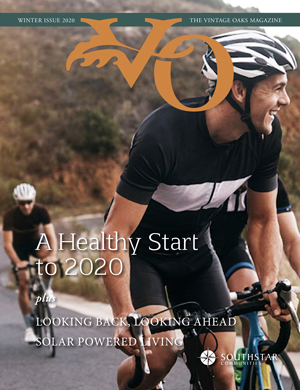 Download the community magazine!
What will you find in the Winter Edition?
Community Events Calendar
Healthy living options in Vintage Oaks for all ages and fitness levels
Fitness Club success stories
Healthy living with Solar Power
A look back and look ahead to life in the Hill Country
And much more!
Click the link below to access the Vintage Oaks Magazine!