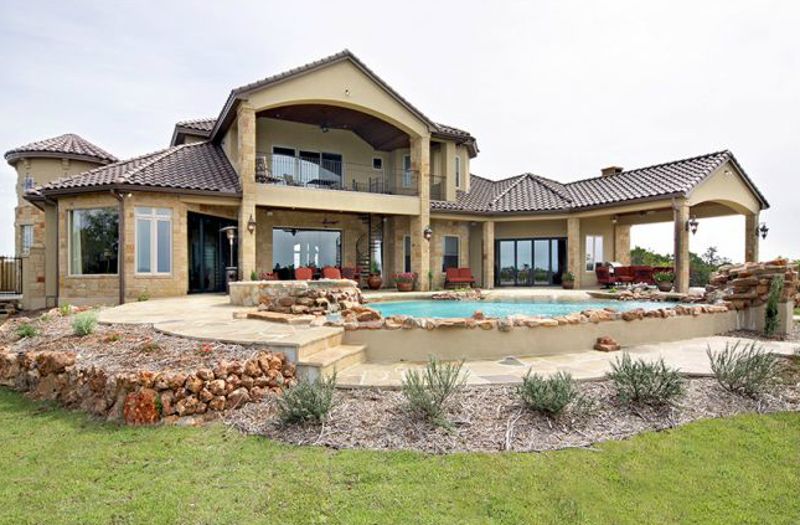 The Texas Hill Country is an ideal location to build the custom home of your dreams. Building a home is incredibly rewarding, especially if you plan to make it a forever home for you and your family. The Vintage Oaks community is one of the best places to build a new home in the Texas Hill Country, but you should have a firm understanding of what this complex process entails and the essential milestones you should reach during your homebuilding journey.
Choose Your Location
Location is the cornerstone of any real estate deal or homebuilding plan. You may find the perfect dream home, but, if it's in a terrible location, it can quickly turn into a nightmare. Take time to scout potential locations carefully. Think about the type of atmosphere you want to enjoy outside of your home as well as how close you want to be to your neighbors, local amenities, your job, and nearby places to shop and do business. Once you find the right location, you can start the planning phase.
Plan and Budget
If you're building a brand-new custom home on a plot of land, you're going to need to budget the cost of purchasing the land as well as the cost of building your new home. You may have a solid figure in mind for how much you want to spend on your land and the construction of your new home, but give yourself some breathing room to account for the unexpected. It's easy to get lost in the details and wind up spending much more than you originally anticipated unless you develop a comprehensive budget and stick to it.
Prepare for the Design Phase
Designing your dream home can be equal parts exciting and frustrating. You need to think carefully about the level of personalization you want in your new home. If it's going to be your permanent home for the rest of your life and a property you intend to pass on to your children, you should absolutely go all-out on making it your ideal family homestead. If it's an investment and a home you want to live in for a while and then eventually sell, you should incorporate these long-term plans into the design phase and develop a custom home that will have attractive features for a wide variety of potential buyers in the future.
Assemble your Home Building Team
Once you finalize your custom home's design, you need to gather a team to help you put everything together. Take your time and research local reputable builders with solid track records of successful home builds, especially for custom home designs. Look for past client testimonials, but not just on your potential builders' websites. Try to find reviews on social media and third-party sites. Additionally, ask friends, relatives, and neighbors who have built custom homes for their recommendations. They may be able to point you to great contractors or even help you determine which ones to avoid.
Verify Credentials

Once you narrow down your list of potential builders, verify all their credentials and make sure they have the necessary licenses, certifications, and experience to handle the job. Building a custom home requires a significantly higher attention to detail compared to building a premade home design. Make sure every contractor and subcontractor with a hand in your home building project has the right experience.
Monitor the Building Process
Your building team should keep you updated through every phase of your custom home building project. Completing a custom home can take up to one year, depending on the size and scope of the project. It's essential to keep tabs on your project and expect regular updates from your building team.
Enjoy Your Completed Custom Home
Building a custom home is a complex and often stressful process, but, if you hit these milestones and carefully track the progression of your homebuilding project, you'll be enjoying the fruits of your investment in no time. After the construction crews clear out and your home is ready for you to unpack and furnish, take time to enjoy the sense of accomplishment that comes with building a truly unique home for you and your family.
For more information, visit Vintage Oaks. Vintage Oaks is a 3,900-acre masterplanned community featuring acreage properties from one to 14 acres priced from the $90s and a variety of custom and semi-custom homes, and is the fastest-growing community in the San Antonio area for five consecutive years.
Owners enjoy amenities including three pools, a lazy river, children's playgrounds, five miles of nature trails, tennis and basketball courts, sporting fields, and the stunning Tuscan clubhouse. The year-round calendar of events and activities for all ages also includes the Summer Concert Series in Timber Ridge Park, dining out groups, Bunco groups, swim-in movies, yoga classes, Wine Night and more.
The new Fitness Club at Vintage Oaks gives owners a world-class facility right in the community, with 7,800 square feet of space including: large indoor/outdoor classrooms; a lap and fitness pool; Precor cardio and Life Fitness weight equipment; a hot tub; locker rooms; and more than 100 group exercise classes per month including yoga, water aerobics, and boot camps.
For more information and for a sneak peek of The Bluffs, the most popular community in the history of Vintage Oaks, use the link below.