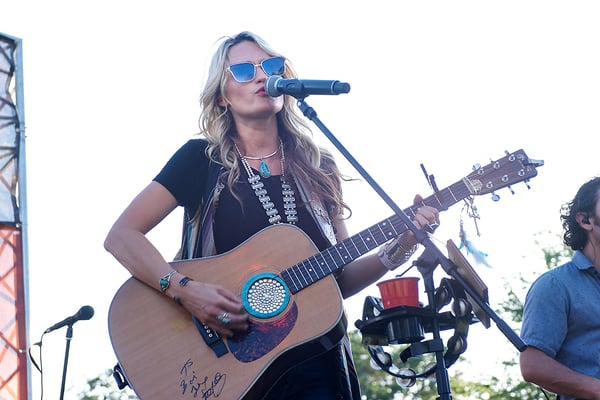 Excitement was high from the minute Vintage Oaks owners and friends heard Bri Bagwell would be performing at Timber Ridge Park as part of the Summer Concert Series, and the community came out in force to see the country star perform.
The large crowd enjoyed a beautiful Hill Country evening while dancing and singing along to many of Bagwell's hits, including My Boots and Cheat on Me, plus a cover of Strawberry Wine.
The Summer Concert Series is the Hill Country's favorite live music event and is always well-attended, as Vintage Oaks owners come out to enjoy the music and ambiance, savor tasty treats from the food trucks, and mingle with neighbors. The next concert in the series is scheduled for Wednesday, Sept. 18.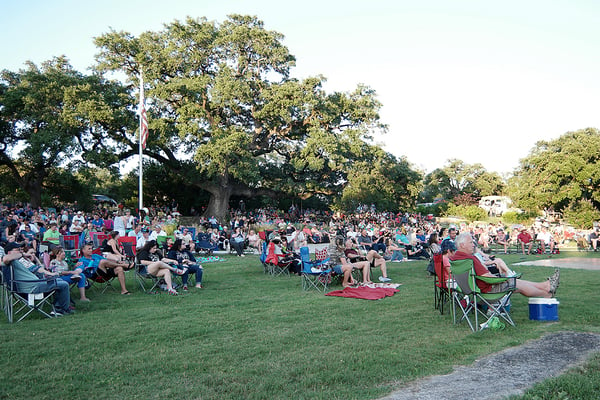 In the meantime, there are tons of other ways to enjoy the community this summer. The pools and lazy river are open, as is the new East Ranch Loop and The Reserve connector trail. The Loop features a recycled asphalt material for the comfort of walkers, hikers, and cyclers, as well as astonishing view of the surroundings. The connector trail was also opened this month, join the western-most side of the community to the larger trail system. And don't forget to watch out for the swim-in movies!
For more information, visit Vintage Oaks, a 3,900-acre community in New Braunfels right on the Texas Wine Trail with easy access to San Antonio, Austin, and Houston, and highly rated schools. The community offers 1–14 acre homesites from the $90s including newly released properties in The Bluffs, which feature high-elevation homesites with long Hill Country views, and homes from the low $400s. On-site amenities include several pools, a lazy river, five miles of meandering nature trails, and numerous parks, sport courts and ball fields, as well as the Tuscan Clubhouse.
The newest amenity is the 7,800-square-foot Fitness Club, offering cardio and weight equipment, an outdoor fitness area, personal training areas, an age-restricted pool, saunas, and an outdoor spa. Vintage Oaks is also the fastest-selling community in the Hill Country for five years.
You can also check out more pictures from the Bri Bagwell concert in our Gallery.